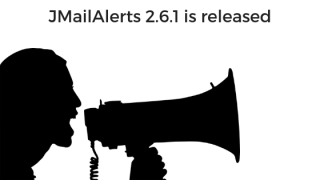 Our automated periodic Email Alerts system gets a new update. We are happy to release JMailAlerts 2.6.1 which primarily adds support for Joomla 3.9.x privacy tools suite.
This release introduces two new plugins: actionlog plugin and privacy plugin for JMailAlerts.
Read on for details related to the plugins and for the detailed changelog.