Keeping your donors engaged is a great way to ensure they keep coming back and contribute to your other campaigns as well. Let's take a look at 3 ways in which you can keep existing and potential donors informed about how your campaign is performing.
Add a "report" of an event or milestone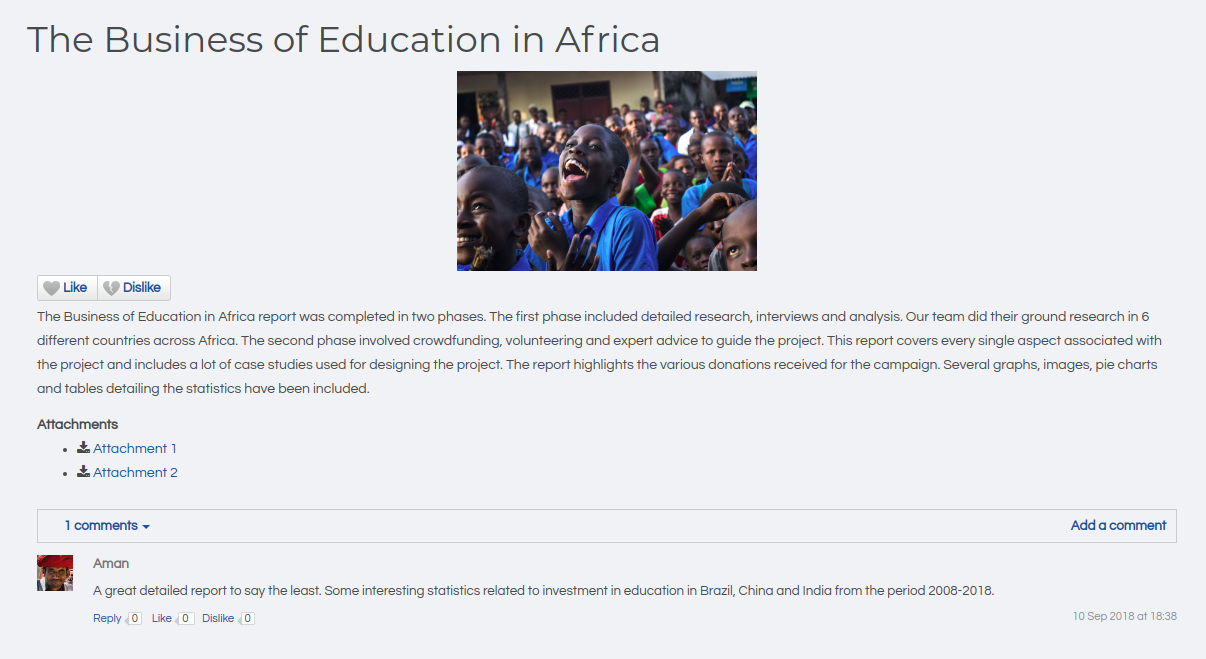 JGive lets you publish regular updates for your stakeholders using the campaign reports. Use this to post about any event you conducted as part of the fundraiser, or talk about any milestone in the campaign's goal. You can also attach images and documents when posting a report. 
Learn More about how to use reports.
Activity Stream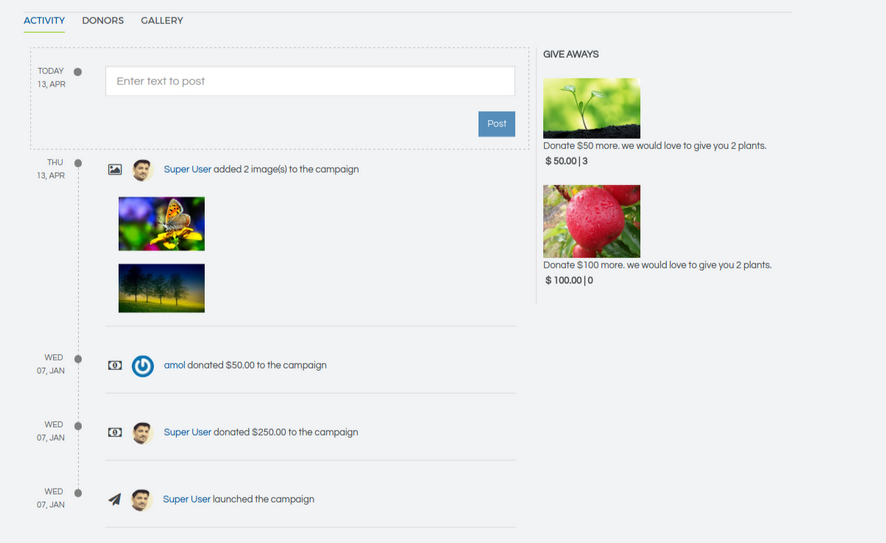 Sometimes you might not want to publish a full "report" as described above, but a small tweet-sized update. In this case, campaign owners can make a post on the activity feed which will be seen by all visitors to the campaign page. 
Image and video gallery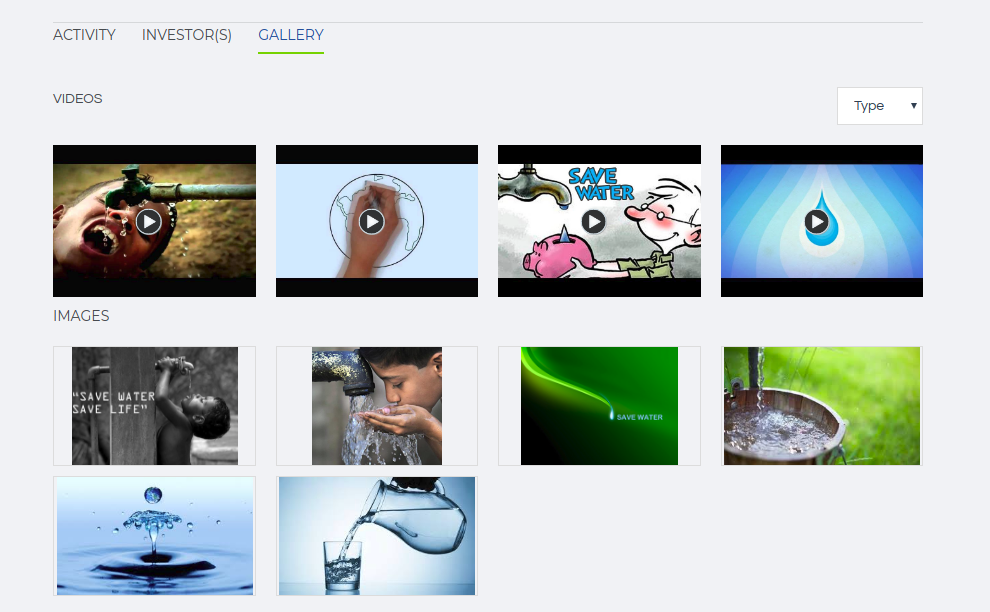 Each campaign has a gallery section, and you can add photos and videos to it. This allows donors to get an insight into the activities around the campaign and make them feel connected with the campaign. Also, you can set the featured video and image for your campaigns to highlight the cause.
We've heard from JGive customers that campaigns that have an active gallery and regular reports are more likely to reach their donation goals than ones who do not. So go ahead and blow more life into your campaign pages using these tools!
We hope you find this useful. If you have any questions please reach out to us by adding a support ticket.