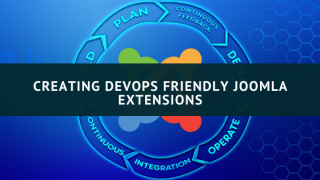 DevOps friendly Joomla Extensions!!
Undoubtedly, Joomla! is one of the most popular and flexible CMS for building websites and online applications of all types and sizes. The large number of extensions help give a headstart to any project.
Like other software frameworks and platforms, a lot of Joomla projects have adopted DevOps processes to streamline their deployments. This also helps scaling of Joomla sites to run on multiple servers. At Techjoomla we have been using Jenkins, Ansible and GIT to deploy Joomla sites for several years. Recently we have also started exploring Docker for containerized deployment and easy scaling.