jLike is all about the relationship between a user & content. We are always looking at enhancing and enriching that relationship. Till now you were able to like & dislike content, you could add your personalized notes & also put content into your own lists for better organisation.
Sometimes however, just showing that you like or dislike some content is not enough. You need more freedom to express yourselves. With jLike 1.1, we give you just that !
We bring you comments !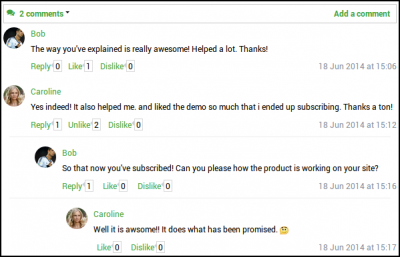 Comments are a great way to relate with content & share with everyone what you feel about it. Commenting evolves discussions around content & creates social virility around content enriching in so many ways. Text is good to express but smilies are better ! You can use them to express yourself even better !
Besides this mega feature, this version introduces many more features like a cool new dashboard, display modules & a tight EasySocial integration to mention just a few of them ! Go on & read the full blog for the complete scoop !