Hello!
Its been a long time that there has been any release for jLike. However, the wait is over now. Our team is coming up with a new version jLIke 1.1. jLIke 1.1 will be having some awesome improvements in UI and will be power packed with a lot of features. We've taken jLike to a next level this time and the release will be soon.
Some features that this release will be having are:
Commenting
Threaded comments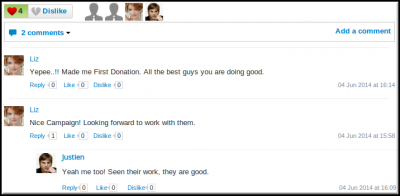 Set "See more" option for Long Comments
Like and Dislike Button for comments
Reply to individual comments
Comments sorting
JomSocial & EasySocial Notifications for Comments and Likes!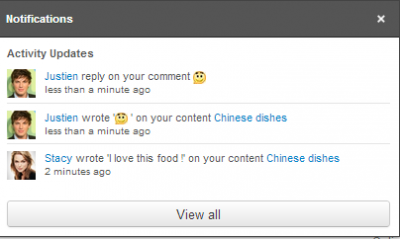 Notification Window
Admin can edit and delete comments from backend.
Ajaxed Commenting
New Settings Tab for Comments
Plenty more is lined up for this release. jLike has integration with JomSocial and Community Builder, now jLIke 1.1 will be tightly integrated with EasySocial. Stay tuned for the release!