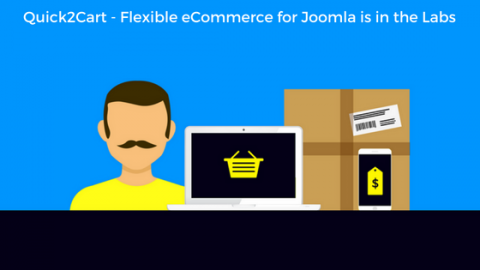 Why Another Cart?
In all the years we have been working in Joomla. Be it in Product development or Providing services to customers, we have always felt the need for a flexible, scalable Shopping cart solution. There are lots of Carts in the market, but for most applications, they are just too huge & come with a lot of overheads. Since we couldn't find anything that fits the bill, we decided to Build one ourselves.
We decided that at least at first, we don't want to do the Product management. So we have provided integrations with Just about all the CCKs that Joomla has at the moment, including Joomla Content as well as a Widget that you can place just about anywhere. Which means you can use any system of your choice to manage your Products.
With Quick2Cart, we shall concentrate on a fast & easy checkout process with all the necessary bells & whistles like Discounting, Shipping, Taxation & Lots.. we really mean lots of Payment Gateways.