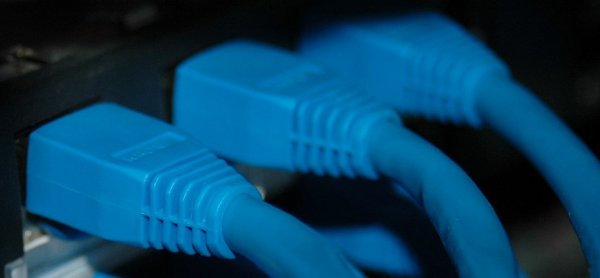 Intranets need a unique combination of features. If you are thinking about building an Intranet for your company, several requirements will come to the fore. To decide on what platform works best for you, you need to analyse these requirements & then evaluate systems based on that & of course the cost of procurement, implementation & maintenance.
In this blog, we will touch upon various features needed for Intranets & available platform options. Later blogs in this series will detail what are the considerations to pay attention to when building Intranets & how you can leverage Joomla build powerful, flexible & scalable Intranet applications.
Let's take a look at typical requirements that an Intranet has.
Basic Features
Access Level Management
Content Management which can be used for various kinds of content - Company News, HR Handbook content etc.  
Document Management
Company Event Calendar
Photo Gallery
Polls & Surveys
Form builder
FAQs Management
Comments
Email Digests system for Periodic alerts
Advanced Features
Project Management
Library Management
eLearning Management
Attendance & Leave Management\
Payroll Management
Special Integrations
Active Directory/LDAP Integration & Single Sign-on
Social Features
User Directory & User Profiles
Social Activity Streams
User Groups
Group Discussions
Intrasite messaging
User Photo & Video Sharing
Besides this, your organisation might have special case needs that might not fit into any of the above cases. In this case, you might need some feature pieces that are you built to your spec. When you choose your Intranet solution, be sure this is possible & that developers who can build these are easily available.
What are your Options for the Platform?
There is a wide variety of platforms available to choose from both Free & commercial, closed source & open source. On one side you have free solutions you can build upon like Joomla & Drupal while on the other you can have very expensive commercial solutions that can cost millions of dollars in licensing & implementation costs.
Recently Microsoft SharePoint has also been made available in cloud form with costs ranging from 3$ to 7$ per month per user depending on which features you use. If you have an organisation with even 100 employees, this can be a large cost & with 1000+ employees it can be almost prohibitive.
Traditionally MS Sharepoint was the platform of choice for Intranets. This was an expensive choice, but then earlier there were no strong alternatives. Today the web market is full of free as well as commercial alternatives that you can choose from. Joomla, Drupal, Alfresco, Open Atrium, MediaWiki, Liferay, Offiria to name a few.
Why use Joomla for your Intranet?
Joomla, in its current form, is powerful CMS with features like fine-grained access control, strong content management & most importantly a strong developer community with over 6500 extensions to extend it in any way you please. Plus its built upon a strong application development framework which means you get the ability to extend it even beyond the realms of available extensions. Read our blog "Joomla is what you make it" for a detailed argument on this.
Practically all the features we have discussed above have a solution in Joomla. In addition, there are lots of extensions that have a commercial support option that can cost between 10$ to 100$ at the maximum for a yearly access to support and upgrades. Though support is hardly ever needed for quality extensions, you can avail it at a fraction of cost compared to commercial alternatives.
Being able to mix & match what you want & have options of extensions for almost every feature we have up there, puts us in a much stronger position to be able to build an Intranet that matches the organisational needs.
Who is Using Joomla based Intranets?
If you decide to use Joomla for your Intranet, You are in really good company. I am only listing a few major cases here but there are thousands of cases where companies are using Joomla to build their Intranets.
Forbes Marshall
Government Intranet (Brazil)
Whats your Take? Join the discussion!
What is your Experience in building Intranets? When would you choose closed source commercial alternatives over open ones? What are your Platforms of Choice? Do Comment & Join the discussion!