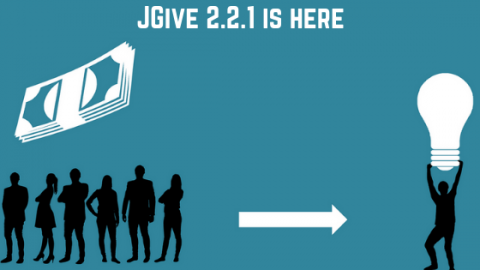 We are out with a new update for our Joomla crowdfunding extension. We are happy to release JGive 2.2.1 which primarily adds support for Joomla 3.9.x privacy tools suite.
This release introduces two new plugins: actionlog plugin and privacy plugin for JGive.
We have also introduced two brand new features-Module for displaying the amount raised and goal amount for campaign categories using the progress bar and Category field filter in JGive campaigns pin layout module.
Read on for details related to the plugins, new features and for the detailed changelog.