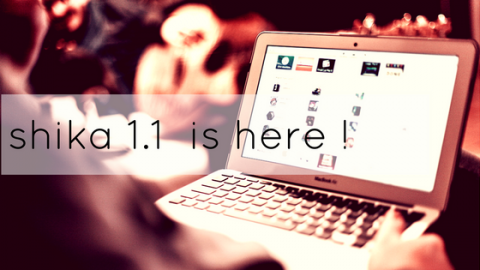 It's here! Shika 1.1 is out with 20+ spectacular new features that will take learning with Joomla to a whole new level. With Shika its always been our goal to give you a scalable learning management system that's not only simple to use but can also scale and adapt to various learning needs. In this release we take another step closer to that goal.  
When version 1.0 was released, we had decided that for the next few releases we will do less new features per release and release faster. However we ended up having to increase the features planned for the release as we had a lot of merge requests pending from our customization teams. Delaying these merges would have meant complicating things for future releases. So it was decided that 1.1 will end up being a much bigger release than originally planned. 
Shuffling for Questions and answers, Event as lesson, Automatic random quiz generation, Link as lesson, Assignments and Goals are just some of the features that come to you in this release !  The net total if you include all the minor features goes upto 24 or so new features and a lot of bug fixes and improvements.
Please note that this release is a 'Major Release' and thus needs a migration. The Migration is pretty painless but you need to run it in both Shika as well as jLike post installation. Once you install the release, make sure you click the 'Fix' buttons in the left corner on the Shika and jLike component pages. Also make sure you read the release notes carefully before you upgrade !!
Buy Shika Now!         View Shika Demo!
Here's a Surprise offer for you ! Use the coupon SHIKA11LAUNCH to get a 15% Discount when you Purchase Shika or JTicketing ! Offer expires 5th January. 
Read on to see the full list of features and their details...