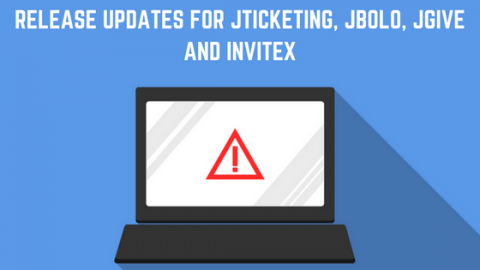 We always aim to keep our customers' sites free from any vulnerabilities, so our security team is continuously trying to make Techjoomla products safer. As a part of this, we recently discovered some issues with JGive, JTicketing and Invitex. An updated version for these 3 products is now available, and all our customers are requested to immediately upgrade to the newer versions.
Along with the security fixes, a few minor enhancements are included in some of the extensions. With these releases, we're also making it easy for you to know if you're using an old version. Additionally, we're also making a bug-fix release for JBolo.
Read on for more information regarding the exciting renewal discount.