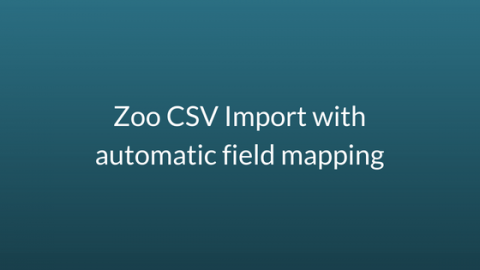 Zoo is one of the best CCK extensions available for Joomla. It's a flexible and powerful application builder to manage your content. Especially if you are having huge data sets, Zoo can be an awesome way to manage & present it all. However with large data sets, manually adding all the data might not be practical. This is where the inbuilt Zoo import tool can help you in a big way.
In this blog, we will show you how it works & also how we solve a problem that it presents if you have data with lots & lots of fields. When this happens during the import you need to manually Map the fields in your Import CSV/JSON file to the fields in Zoo so that the import can proceed. However when you have lots of fields it a huge chore to map them all manually. However, with our solution, you can do it in a single Click! 
Lets how the existing Zoo Data Import Works ( Just in case you didn't know ! ) 
Data import done in following 3 stages. Zoo allows you to import data in JSON or CSV format. 
1. Upload CSV/JSON file.