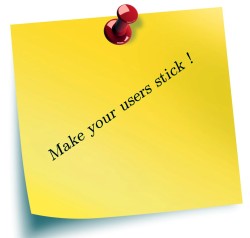 This blog is going to be mostly about the thought process behind creating the extensions we currently have & ones that are planned & how these can help your Social Networks grow & sustain. It will also talk about Social Networks in general & how you can make them more effective.
We have worked on the 'Social Network' concept before the first of them were born. It was just not called Social Networking then! Well, a lot of the pieces were there.. but still it wasn't what a Social Network is now. Launched in August 2003, MySpace was one of the forerunners. This was followed by Orkut in Jan 2004 & Facebook in February 2004. Only mentioning a few biggies here. These were the ones that brought about the Web's latest revolution. With such personalized connections, the web suddenly got viral & revolutionized almost all aspects of our life. There's a lot more you can read about the history of Social Networks on Wikipedia.
And then suddenly creating Social Networks became the most in-demand thing & everyone wanted one of their own! In our own Joomla community, a lot of players emerged making it pretty easy to get started with your own network.
Read on to know how you can make your Social Networks more effective..