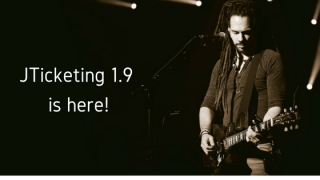 While our team works on the big and beautiful JTicketing 2.0, we bring you an interim update in version 1.9 with PHP 7.1 compatibility, a better URL router as well as improvements in field based advanced filtering with TJ Fields integration.
Besides this we have fixed quite a few bug fixes and added a default Zoom value for the Google Map display on the event details view. Read on for the complete change log.
JTicketing 2.0 will be a major release with a brand new UI & will be rewritten from scratch. Also note that JTicketing 2.0 will drop Bootstrap 2 support so prepare accordingly for the same !