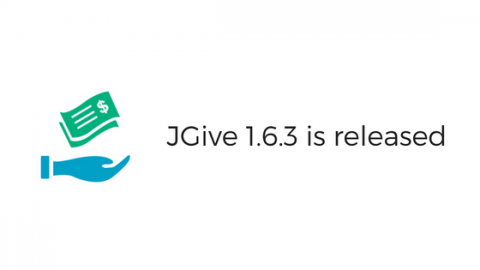 We are happy to announce the availability of JGive 1.6.3 which comes with lots & lots of awesome new features to take your Joomla Crowdfunding site to the next level. The key feature in this release is the ability to Buy Givebacks.  This means that the user can choose to pick a specific giveback & donate/invest against that. I am sure all our JGive lovers will love this;). Then we have added some great back office features letting admins add campaigns as well as donations from the back end. This means that its easier to manage donations that are not coming through the website.  

The other Major Features include
Ability to add campaigns from the backend
Ability to add donations from the backend
Tighter EasySocial integration 
Major Improvements in Reporting & CSV exports
Email notification improvements
JomSocial Bar display option
Can't wait to get your hands on the release? Download it now from the My Subscriptions area. If you are among those still not using JGive, Buy it now!

There's more to this release that i can write up here.. So I suggest you go ahead & read our complete changelog & upgrade instructions!