1 minute reading time
(207 words)
Quick2Cart 2.9.15 is released with text editor support for store description and bug fixes
A new update for our super flexible multi-vendor shopping cart for Joomla is out. We are happy to release Quick2Cart 2.9.15 which primarily adds text editor support for store description and fixes few bugs reported by some of our subscribers.
Read on for the feature improvement and the detailed changelog.
Text editor support for store description
With the release of Quick2Cart 2.9.15, we have provided text editor support for the store description. We have provided more flexibility by enabling site administrators to create a detailed store description for their site using various formatting styles, different fonts, headings and adding Joomla modules. Site administrators can design spectacular looking banners using our free Canva for Joomla plugin in the text editor.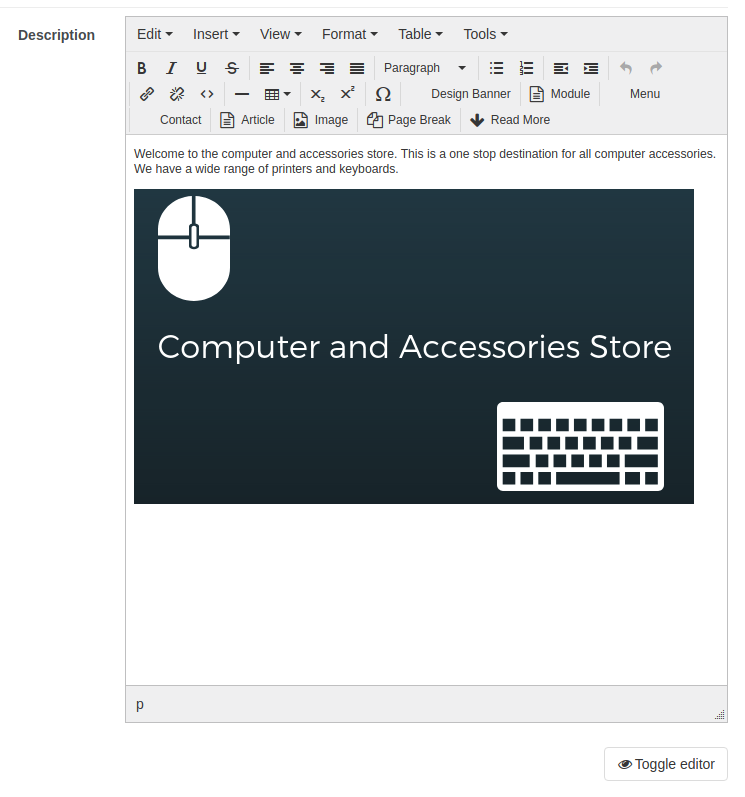 - Bugs Fixed (4):
#137848 Frontend - Manual Orders :- Error while loading users address

#137876 Frontend - Cart count module :- On mouse hover of cart icon the pointer is not changed to hand pointer

#137954 Frontend - Activity Stream :- For manual orders the activity for product purchase is posted in the name of order creator and not the customer

#137972 Frontend - Shipping Profile View :- After adding shipping method to the shipping profile the shipping method is not seen in the list
Related Posts