1 minute reading time
(102 words)
Beating the summer heat with Rangapanchami !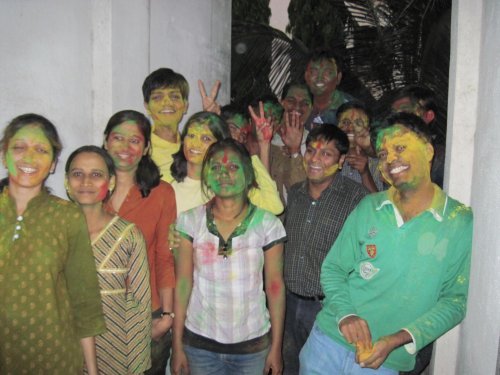 Summer months in India can be supremely hot with temperatures going as high as 48 Deg C in some regions ! What better way to beat the heat than water ? We grabbed our chance to get drenched & splashed with colours on Rangapanchami.
Check out our "Coloured" faces at our Photo Gallery !
At Techjoomla & Tekdi Web Solutions we believe in having fun... & lots of it ! After all it would be a pretty poor life without enjoying the pure joys that life has to offer us !