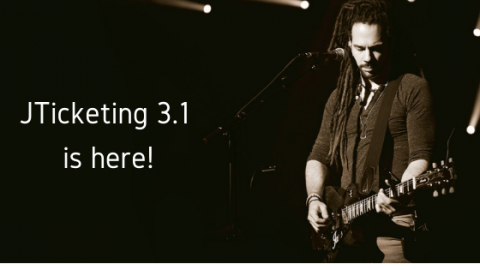 We are happy to bring you a brand new major release of our events solution. JTicketing 3.1.0 is here with SMS notifications.  Attendees can now register as a business during the ticket purchase. Besides this we have fixed many bugs in this release.
Buy JTicketing View the Updated JTicketing demo
We encourage you to upgrade as soon as possible! Read on for the details and for the complete changelog.