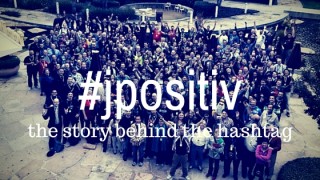 If you are involved with Joomla in anyway and are on Twitter its very likely that you have at some point seen the #jpositivhash tag. If you have not, Its a cool hash tag to share positive news in the Joomla world & help spread the Joomla love on twitter.
There's a nice story to how it was born..
Back in 2011 the joomla community was plagued with a lot of negativity & uncertainty due to various factors. Yes Joomla 1.6 was delayed .. that was one of the reasons behind it . There was negative talk on Social media, blogs & what not.
Something needed to change..
While at a family event we got discussing about how thoughts and moods affect what happens in real life. My father in Law was taking about the impacts it can have on any person and his or her surroundings & how a little positive thought can make all the difference. It made sense.. Its all about the attitude..