As promised, we're extremely happy to announce the release of "The Blog App". This app is set to work with Easyblog to give your readers a way to easily read the blogs on a smartphone. Now even more ways you can get your content to your readers!
The app is currently available on Android's Play Store and will soon be available on iTunes as well. A lot more features are planned, but since we wanted to make a release very soon, this version is a preview to what is soon to come. The app right now allows your visitors to read blogs from your site. However I promise the next version will be feature packed and will definitely have the ability to write blogs. Social sharing is another feature we are planning for the next release.
Here's how the app looks like with some of its cool features

1. Start up
You just have to enter your site url and all the blogs on your site will be shown. Username and password are optional. These will be used when blog posting is made available.
2. Latest Blogs
Once you put your website url all blogs on your website will appear. Starting from the latest ones from where you can scroll down.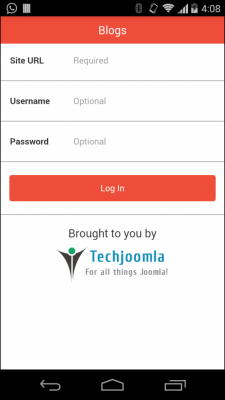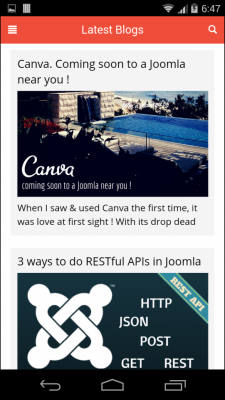 Login Page Latest Blogs View
3. Full Blog view
Once you found the blog you can click on it to read the full blog.
4. Search Blogs:
Your website has a huge list of Blogs, difficult to find one? Not a problem anymore. Easyblog app has a search bar where you can just enter the Blog title and find the Blog.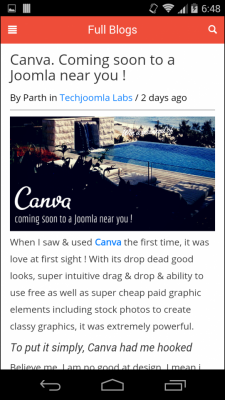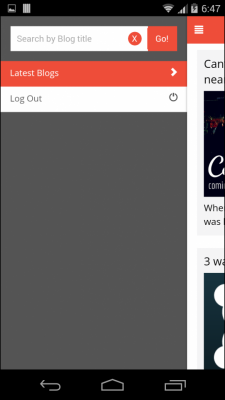 Full Blog View Search Blog View
So, this is the easyblog app for you. Plenty more features to come. Available currently on Google Play with an iOS version to come very soon! Make sure you download and give it a shot! :)
Want to use the app with your own

Easyblog

powered blog ?
Install the component. Download from here.
Install the App from the Play Store.
Enter your website

url

on "The Blog app" login page.
That's it, and now you can read all the blogs and write your story on your cellphone. Isn't that cool? As always, the comments section is yours to praise, criticise or just say hi!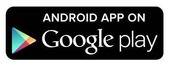 [EDIT 25th AUG] - You are now able to order a customised Blog App for your site. Order here