The Most awaited Joomla Event of 2015 is over. Joomla World Conference 2015 was full with enthusiastic Joomlers, Students, Entreprenueurs Developers, Designers and more! Let's get you the insights of the event from our point of view. ;) Techjoomla team was all geared up for the event. As we were one of the sponsors, we were helping organize and yeah our team actively conducted some cool sessions. So, we were quite excited and nervous. Flight from Pune to Bangalore was the shortest flight i'd ever experienced, it was just 1.5 hours. Bangalore Airport is huge compared to Pune, everything was hassle free, though the time required to travel from Bangalore airport to the venue was the same as that of the flight :P. Entered the plush boundaries of The Sheraton Grand, rushed into the Techjoomla sponsored room and made sure that our Bag insert (the yellow smiley ball) was in place, I hope you guys liked it.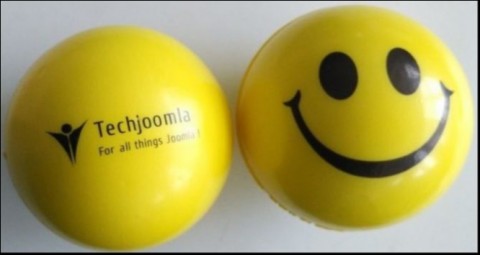 Day 1
Fresh start of the event by Sarah Watz followed by an amazing keynote by Brad Frost. Well, after that we rushed to the Arc room as we had to conduct some informative sessions. Btw, all our sessions had a room packed with Joomlers from all around the globe. Thank you for the response. :)
Met some amazing people from JoomlArt, Stackideas, CMSPlugin, JoomlaShine that day, it was fun hanging out with you guys. ;)
Evening was fun as we tried our hand at some serious LEGO play (not common with most of the Indians). This fun session was conducted by Marko Rillo and was followed by a Joomla Bug Squash session. Not to mention, Sachin from Techjoomla won the prize for the most bugs squashed.
Watch Sessions by Techjoomla!
Day 2
Saturday again started with a keynote by Tessa Mero followed by Jono Bacon. The last Keynote needs a special mention because it was really an interactive one, since we witnessed an amazing rapid fire round with Andy Miller, Johan Janssens, Ryan Ozmiek and Chris Davenport.
We headed out after the session and saw a huge cake in the lobby for Joomla's 10th BirthDay. Also, small cupcakes with Joomla logos on them.\
During dinner we interacted with the J2Store guys and met the highly energized JoomDragon team. JoomDragon and Don, looking forward for some great partnership with you guys.
Day 3
Started the morning by munching Dosa and Sambar (South Indian Cuisine) at a local tapri (small roadside hotel), had loads of salad and chicken at the Sheraton for the past few days, thought of getting our hands on something really desi (term used to describe something Indian). First keynote of the Day was by Priyanka Nag from Mozilla gave us some tips on community management, growth and stuff, Followed by a fantastic keynote by Lea Verou on adding the missing slice in the pie chart.
Many of us are not aware about the History and the evolution of Joomla. Kenneth Crowder put some light on it and now we know how it all started. ;) Just to make sure that everyone was attentive during the session and make it more fun, Kenneth asked us to give a Quiz on Joomla.
Parth, CEO, Techjoomla won the Quiz and got a ticket for the JWC16. Since Parth was on the organizing committee he gave the ticket to the 2nd best performer of the Quiz. This ended the JWC15.
Saying goodbye to all of them by clicking selfies.
Awesome giveaways by Stackideas, JoomlArt, 123rf, JoomShaper, Siteground and more! At JWC15 we shared our knowledge, learnt new things, met new people and had loads of fun.
Techjoomla is also a Silver sponsor for JWC16 that will be happening in Vancouver, Canada. Looking forward to that. Hope to see you there soon...Oh no, Wait a Sec!! Techjoomla will be there for Joomla Day India which will be held in the Early 2016. Stay tuned for more details, hope to see you there soon. ;)
Image Credits: Eric Lamy and Pranav Uplap