Attention everyone ! Please. No talking between yourselves !! Haha :) did that make you remember your schooling days? Well, even your old class teacher will be blown away by what we have in store for you in the new Beta of Shika. Note that this is not a public beta yet.
The fastest way to get an overview of what's coming is to watch our demo video below!
Rather read about it? Click on read more to see the full details and screenshots
HTML Drag and Drop content Authoring Tool
Initially, we had planned to go with the Plain old Joomla WYSIWYG editor for authoring HTML lessons. However, we have an awesome surprise for you. We are proud to introduce a brand new drag and drop HTML authoring tool in Shika.
HTML Lessons
Creating HTML lessons is very simple. You will get a spectacular drag and drop window where you can just drag your content and drop it into the page. Some beautiful default images are provided plus you can replace them by yours. For HTML lessons time tracking can be done. It displays the amount of time spent on that particular lesson. After the entire HTML is created just Save & Close. As simple as that. :)



Time tracking and Resume support Non-Scorm Content
Time tracking
Tracking the time your users spend on your content can be a nice statistic to have to see how much time users have invested in learning and give you an idea as to what kind of a result to expect. And in some cases also tell you who is actually reading the content and who is just glancing through. This is already supported in SCORM and TinCan we bring this to HTML, PDF, PPT, Doc as well as video content.
Resume Support
It is very difficult to complete one entire lesson in one sitting. To make it easier for your learners, Shika tracks the where you left the lesson last time and gives you an option to resume from the same place you left, on your next login. Normally only offered in SCORM and Tincan, we bring this feature to PDF, PPT, Docs as well as Videos.

Let's see how this works for the various non-SCORM Lesson Formats
.PDF/.PPT/.DOC Lessons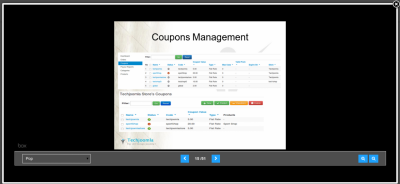 If you select the .pdf, .ppt, .doc format for your lesson this is how the lesson is going to look. With zoom in/out option. The number of pages and your current page is displayed. You also get an option to choose the "Document view mode". With this, the page scrolling experience of the lesson changes with each mode. Some very attractively fast modes included.
Now comes the tracking part. A Resume screen is displayed if you leave a lesson in the middle. Which makes it easier for you to continue from where you left last time.
Video Lessons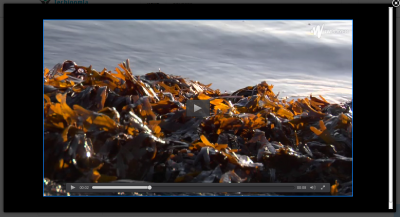 Video lessons can be created by adding a video file or the video URL or the video code.
Shika has integrated JW player for video lessons. .flv, .mp4 and .webm are the files which are supported by JW player just in case if you want to upload a video file. Time tracking is also there for video lessons. Video URL or a Video code can be directly uploaded if you don't have a file to upload.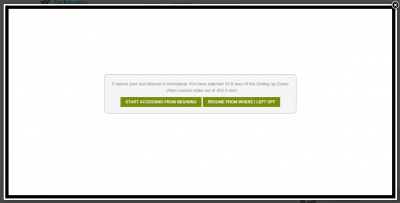 This is the resume window. It is shown only when you leave a lesson in middle and with next login you can continue from where you left. HD quality videos can be uploaded. So, be rest assured about the video quality of the lessons.
This is not all. Shika has plenty more to offer you. People who are new to Shika can view the previous post. We are working on this really hard and the end product will be out very soon.
We will make sure that "Shika" is worth the wait. Your suggestions and questions are welcome.