Have you ever been to a Joomla Event?  Till recently they came in 3 main flavors.
The Joomla Days - which tend to be super local and get a good mix of integrators, developers and business people

JandBeyond (JAB) - which is an EU event but attracts a global audience and focuses on content that's not just Joomla but also beyond. JAB tends to be more developer focussed.

Finally the Joomla World Conference - the first few editions of which happened in the US and since it has traveled the world and been to Mexico, India, Canada & Italy. This event was retired after the Rome edition in 2017 with funds being diverted by OSM to making more local events happen.
The Events Page on the Joomla Community site is the best place to stay on top of events happening worldwide. So if you have not been to an event yet, plan your outing today!
J and Beyond ought to be one of the best, most exciting and fascinating Joomla conferences taking place each year. We were proud to be a Bronze Sponsor for the event. Techjoomla co-founders Parth & Ashwin attended the event in person. We can't wait to share our amazing experience with you all.
The ninth J and Beyond international Joomla conference took place from 11-13 May 2018 at Maternushaus, a conference location in downtown Cologne. The conference was a perfect blend of interesting sessions, knowledge sharing and collaboration with Joomla's volunteers and business owners. The boat tour that was arranged for all conference attendees was an icing on the cake!  I remember one of the first JAB graphics was a Pirate boat and this time we actually went on a Joomla boat ride.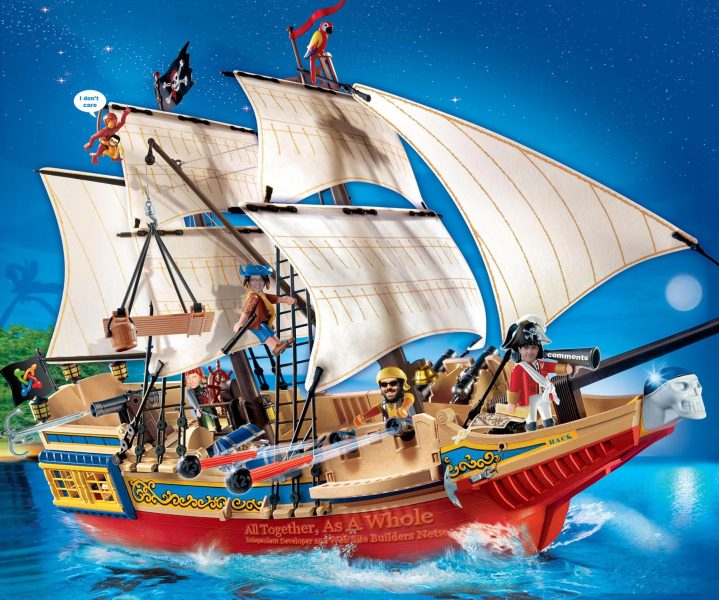 Thanks Fotis Evangelou for finding it for me !
The J and Beyond pre-event took place at "Paeffgen". The main event commenced on 11 May, Friday morning. The event started with a keynote on "Et hätt noch immer jot jejange - why Cologne is the Capital of the Joomla world by David Jardin, Joomla! security team lead.
After a quick coffee break, Parth's session on 'The Spirit of Open Source' took place in the main room right after the keynote concluded.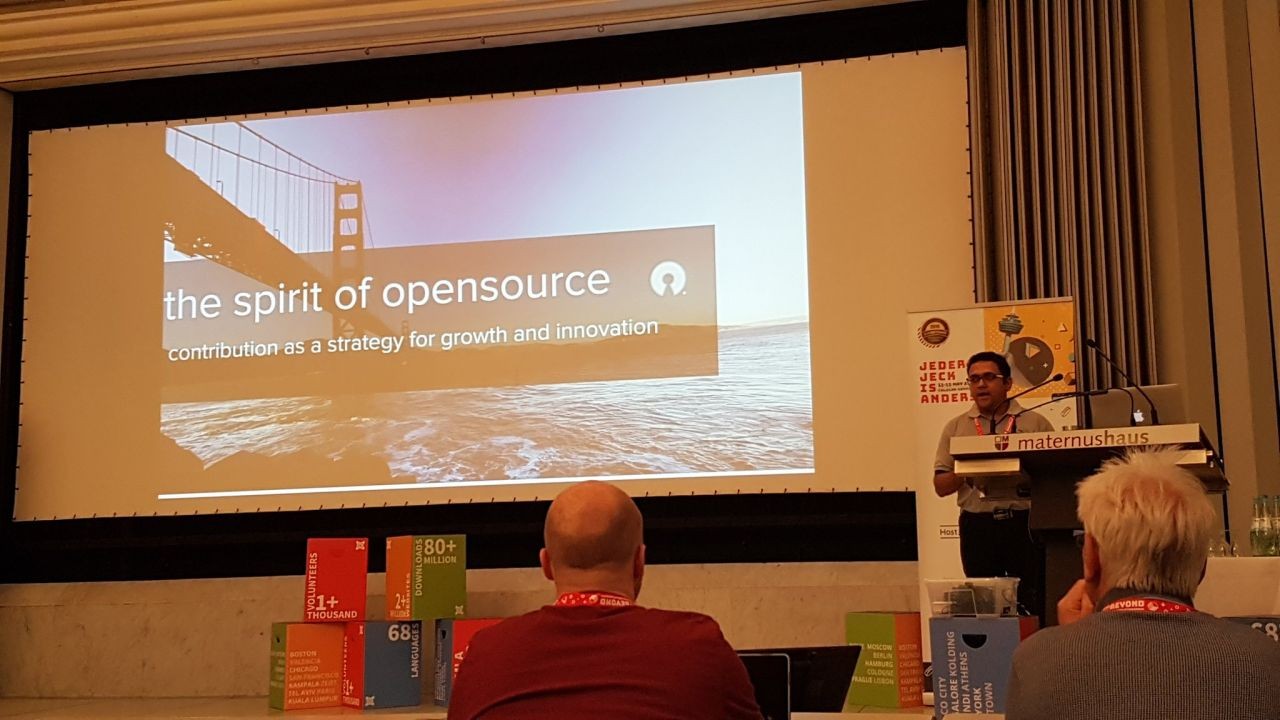 It was great to connect with a lot of Joomlers at the Techjoomla booth. We also had some spicy Indian snacks like Bhakarwadi and Chakli for everyone at our booth along with interesting discounts on our extensions and bundles for all the event attendees.
We were glad to have International Joomla speaker and lecturer, AK Shehu, Chiara Aliotta from Until Sunday and Babs Gösgens from Brickson visit our Techjoomla booth.
The J.O.S.C.A.R.S took place on Saturday night and were the best part of the entire event. We would like to congratulate all the winners. Ashwin got the hidden glip hero award at the J.O.S.C.A.R.S. Our very own Ashwin Date won the award for the Glip Junkie!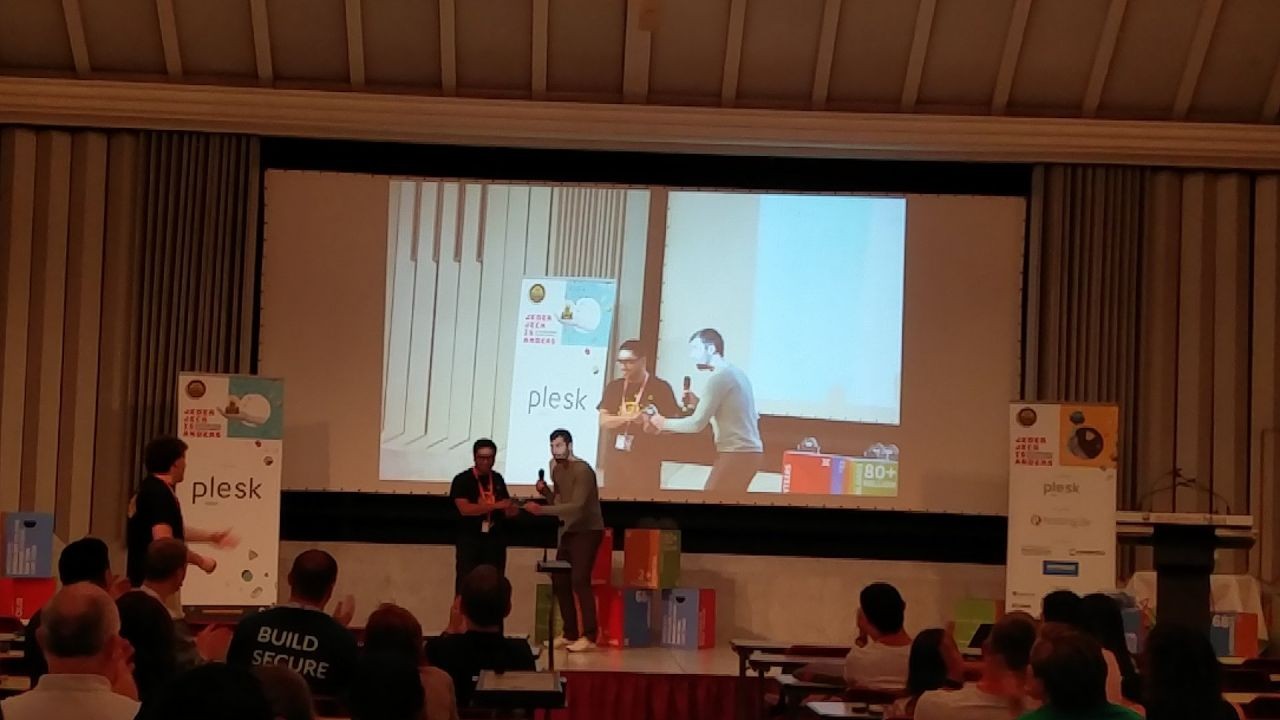 We had a great time at J and Beyond 2018 and we look forward to meeting all the Joomlers next year. We would like to thank the entire J and Beyond organizing team, sponsors, speakers, and attendees for making this event a huge success.