Why Another Cart?
In all the years we have been working in Joomla. Be it in Product development or Providing services to customers, we have always felt the need for a flexible, scalable Shopping cart solution. There are lots of Carts in the market, but for most applications, they are just too huge & come with a lot of overheads. Since we couldn't find anything that fits the bill, we decided to Build one ourselves.
We decided that at least at first, we don't want to do the Product management. So we have provided integrations with Just about all the CCKs that Joomla has at the moment, including Joomla Content as well as a Widget that you can place just about anywhere. Which means you can use any system of your choice to manage your Products.
With Quick2Cart, we shall concentrate on a fast & easy checkout process with all the necessary bells & whistles like Discounting, Shipping, Taxation & Lots.. we really mean lots of Payment Gateways. 
Where can you use it?
So whether you want to sell some small items on your site, or want to take Donations or Build a full-scale shopping cart by Tying it in with a CCK like Zoo, K2, JSeblod, SOBIPro or simply Joomla Content, Quick2Cart can do it for you!
Anyone Using it Yet?
Quick2Cart has already been in development for over 2 months & has been deployed successfully at this point. A Couple of our customers are running Online Book Shops with a ZOO+Quick2Cart Combination, while another is selling Magazines using Joomla Content + Quick2Cart.
So this is what we have in Quick2Cart in the first iteration.
Full Feature List - Planned for the Alpha Release
Add to Cart widget
Multi-Page / Single page checkout
ZOO Element to sell Zoo Items
K2 field to Sell K2 Items
JSeblod field to Sell K2 Items
SOBIPro Plugin
Joomla content Plugin to sell items from Joomla Content or Categories
Bootstrapped!
Silent & Quick Registration for quick checkouts
Statistics Dashboard
Taxation Plugins for flexible Tax Calculation
Shipping Plugins for flexible shipping calculations
Extensive Coupon Management
Order Notification Emails
Google Analytics conversion for E-commerce Conversion tracking
Multiple Payment Gateways
1. PayPal
2. PayPal Pro
3. Authorize.net
4. 2Checkout
5. PayU
6. LinkPoint
7. CCAvenue
8. JomSocial Points Payment Gateway
9. Alpha user Points Payment Gateway
10. Offline Payment Plugins - Pay with Check/ Pay against Purchase Order
Super Extensible & Developer Friendly, Developer API Available 
Affiliate Integration with Amigos, IdevAffiliate
Mobile reporting with Reportoise
Simply there is a widget with Buy button which adds the product to the cart.
A Quick Peek - Screenshots & more!
Sell Anything from Anywhere!
We have a cool Add to Cart Javascript Widget, Cart Elements for CCKs like Zoo, JSeblod, K2 as well as a Joomla Content Plugin. This means you can practically sell anything. Quick2Cart can use any of the above as a Product management system to showcase your products by tying in with a variety of systems noted above. Quick2Cart gives you an awesome amount of flexibility by letting you use any system to manage your products while we take care of the checkout, shipping, taxation etc!
The Cart, Checkout All bundled into One!
Crafted with Care & Styled with Bootstrap, this super powerful one-page checkout view of Quick2Cart combines a Cart, Coupon Usage, Shipping, Billing & Taxation into a nice user-friendly interface. It's so easy in fact, that our first Test customer got a Sale in 1 hour of the Cart going live!
If you prefer a stepped checkout, all you have to do is flip a switch in the backend & we give you an elegant Step by step checkout!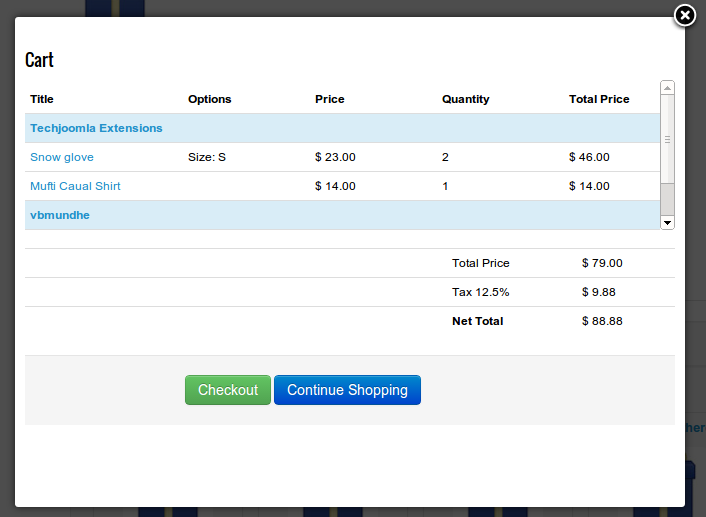 Order Details View
The end user can manage his/her placed orders and check the status of the order. All the details related to the order are shown in one place which makes it simpler for the end user.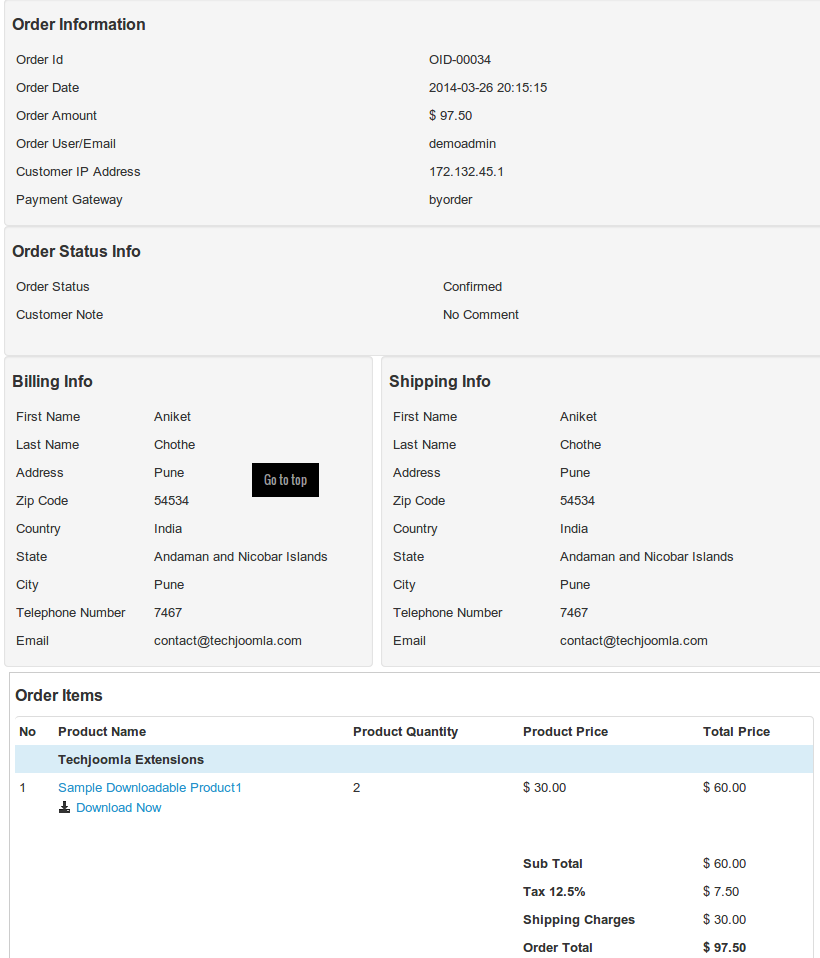 Stats Dashboard
Love to drool over all the Awesome sales you are making on your site? A classy dashboard in admin area gives you a great looking Snapshot of how your sales are doing!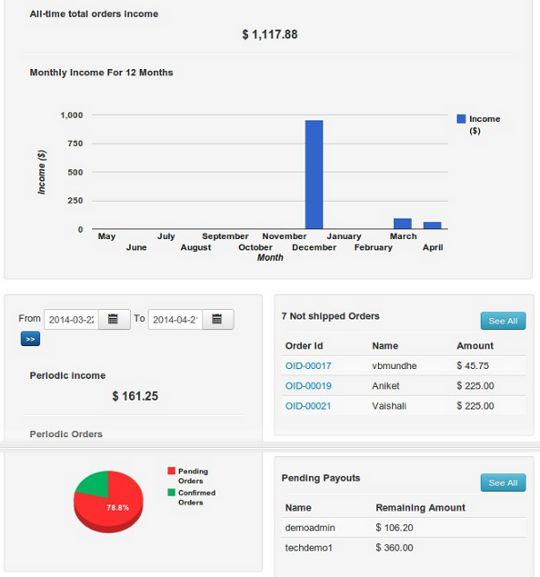 Mobile Reports with Reportoise!
Quick2Cart comes with an inbuilt integration for reportoise. So all you need to do is download the app on your Smartphone of choice & monitor your sales on the Go!
Beta Testers Wanted & Lots of Feedback Wanted!
We are looking at lots of feedback from you. So Comment away!  Also, we are looking at getting some Beta testers on board to help us test the App & make sure its Rock Solid. All Beta Testers will be getting a free 6 Month Subscription to the Product when we launch.  Please fill out this Google Form to Apply.  We shall be rolling out 2 subsequent Beta releases starting this week. The Stable version should be out by August end!
For those of you who don't want to Beta test but give us ideas to improve the extension, comment away!