JTicketing v1.8 is here and there's even more to it than meets the eye! Which is why this blog will delve deep into all the awesome stuff it brings forth. Key highlights of this release include Venue Management and Support for Online events via Adobe Connect.
Initially the major focus of this release was to enable our Learning management system - Shika to support 'Classroom trainings' as part of its Blended learning feature. We eventually added quite a lot more that enriched not only JTicketing but also added a lot of value add to Shika.
Existing subscribers can download the new release right away from the Downloads area. If you are not a Subscriber yet, we would love to see you onboard! As a special treat on account of this release, we are giving a 10% discount to all new Buyers.

Use the code:

JTROCKS
Expires on 5th August
For people renewing before the renewal date, an automatic discount of 20 or 25% (based on you are renewing a 6 month or a 12 month subscription) is applied.
Buy JTicketing Now! Checkout the Demo!
A Brief overview of new features introduced in JTicketing 1.8
Venue Management
This has been a much sought after feature in JTicketing. With this feature you can now Manage Venues and link your Events to the Venue. This will allow central management of all Venue & Address data making the event creation form shorter and simpler.
We have also added support for Online Venues which provides the needed infrastructure for online events. The online venue structure has been made to support multiple providers via a plugin system. However with this release we are supporting Adobe Connect.
While the current venues feature is comparatively basic it lays the base for features coming in the future like Sub Venues (rooms inside a venue), Seat Maps etc.
Online & Offline Events
Till now you could only manage offline events in JTicketing. With v1.8 we have introduced support for online events like Webinars . This happens via the Online venues system and Adobe Connect. Checkout the documentation.
Adobe connect integration
This plugin allows you to add Adobe Connect as a Venue for supporting your online events. The API integration allows you to automatically create related 'Seminar Rooms' in Adobe Connect and automatically create 'Adobe Connect Seminars' when you create an event in an online room. You also have a choice of choosing existing Adobe Connect events. You will need a paid Adobe Connect license to use this. You need to configure the license details when you create an online venue. Note that we currently use the Adobe Connect 9.1 API and events are created as Seminars.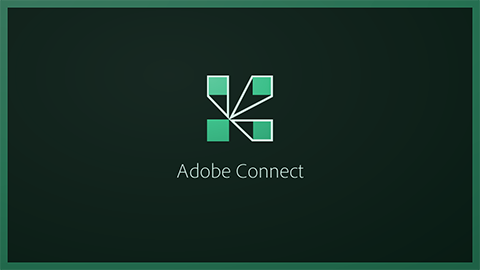 Check In/Attendance for Online events
We also support automatic check in/attendance for online events. You can configure a threshold time for which the user has to be present in the online meeting for them to be checked in.
Event Owner Specific commissions
JTicketing is a multi vendor extension and already supports Fees/Commissions management. Till now a set fee could only be set on the global level. Now Admins can specific fees for event owners if they wish to. This is great if you want to give a customised fee deal to some of your vendors.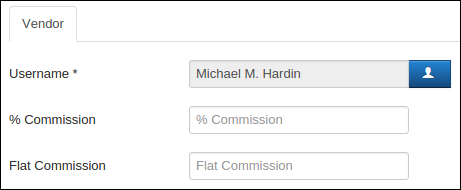 Retry payment
This is kind of a bug fix feature. Earlier if your payment failed for any reason there was no way to complete or retry the payment and you had to go and do another complete checkout to buy the ticket. Now you can easily complete a pending payment.

Making JTicketing integrations easier with an Event Creation API
JTicketing 1.8 introduces an API for easy event creation. With this API other extensions can easily integrate with JTicketing. Checkout the documentation.
Improved Events Module UI
The events module has been improved to add some UI fixes and been made more flexible.
Google Email Markup Support
This actually had been partly implemented earlier but we got the proper implementation done in this release. This markup helps Google identify key elements in the email content like Event date and time, Venue etc. With this data Gmail can show the email in the special way it does for events, airline tickets etc. Plus this data could also be used in Google Now. You can read more about Google Email Markup here.
Shika LMS Integrations
JTicketing adds some cool integrations with Shika LMS which will be seen in Version 1.1 of Shika. With JTicketing support Shika will be able to support 'Events as Lessons' to created Blended learning courses. These events can ofcourse be online or offline. A new Shika Dashboard widget also lets you show JTicketing events you attended or plan to attend. Shika users can start using JTicketing to manage Classroom or Scheduled Learning for their users right away!
Besides the above features, this version has a lot of bug fixes and minor enhancements. You can review all of them in the full change log available here.
A Brand new dedicated Demo!
With all the products that we have to showcase, having a single demo for all of them has always kind of sucked. We have been investing the time to create dedicated demos for our products and with this, we bring you a dedicated demo for JTicketing.
Note that we have only showcased the core product here. So Integrations with EasySocial, JomSocial, JEvents etc are not showcased.