We are very pleased to announce the immediate availability of JTicketing v1.4.4 to our subscribers. This version introduces some great usability changes including better implementation of bootstrap, One-Page checkout & a new Dashboard control panel in the backend. This is also an upgrade that you will need to do if you plan to use our brand new IOS & Android app for Event owners. 
Screenshots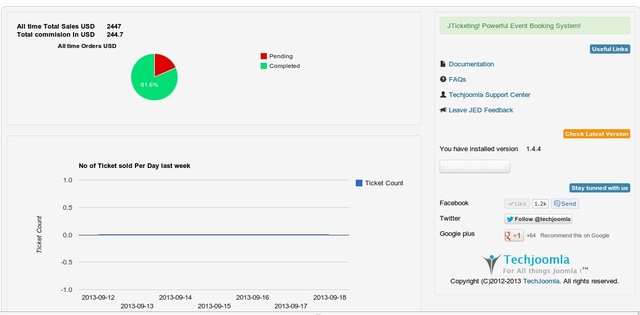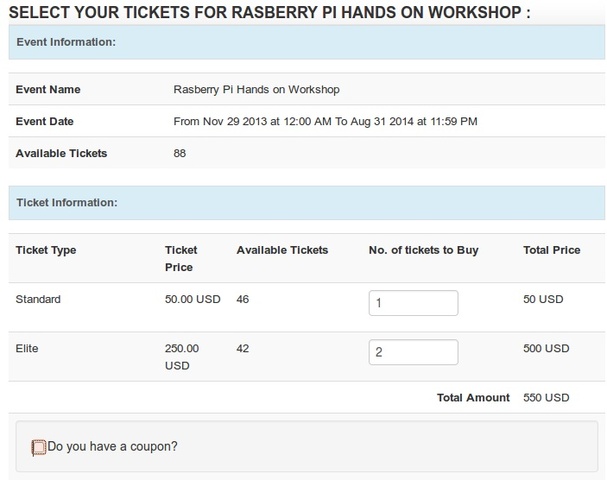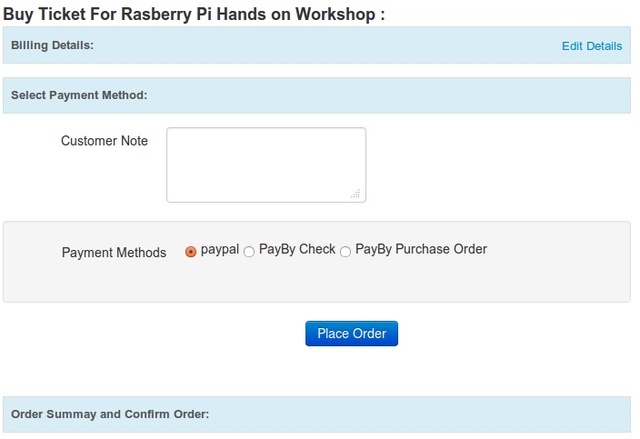 ---
Let's take a quick look at the Features
One Page checkout flow for a quicker & streamlined checkout experience
Billing information capture during checkout introduces
Compatibility with JEvents 3.1.7 & JomSocial 3X
VAT Reg No Field added on request for EU customers
Invoice support added on request for EU customers 
Basic Taxation support introduced
Better Bootstrap implementation 
New Control Panel with a dashboard
This is a release that we would recommend everyone upgrades to. To read the full details of this release including all features & bug fixes, please read on. 
 Features
#21463 Implement One-page checkout
#21464 Added Compatibility with Jevents 3.1.7
#21465 Added configuration for Site admin Fixed Commission
#21466 Billing information added for customers while buying the ticket
#21467 Vat registration no added for customers while buying the ticket
#21468 Site Owner can apply the tax on every Order
#21469 Invoice and payment statuses show to the customer while buying tickets
#21470 Added reports for invoice
Changes
Bug #21471 Site admin Commission will be applied now amount after discount
Bug #21472 Removed Dashboard view and graphs merged in to control panel
Bug #21473 UI changes while creating ticket types
Bug #21474 Backend UI changes for Bootstrap
Bug Fixes
#20700 Changes in JTicketing mobile API for Joomla 3.0
#20701 Verify event with Ticket ID while check-in with scan and add Ticket