EasySocial and JTicketing subscribers, time to reJoice. JTicketing a premium event ticketing solution for Joomla is now seamlessly integrated with EasySocial with JTicketing 1.6
We bring you EasySocial Events integration which means you can start selling tickets and get all the cool JTicketing features for EasySocial events too!
We introduce an awesome event Calendar view for JTicketing events which gives you a nice snapshot of what's happening in the month and navigate events from a calendar perspective.
It doesn't end here. There's quite a few more features in this release as well as bug fixes. Please read on and discover what all we have in store for you!
Sell Event Tickets with EasySocial Events
EasySocial supports creating native events in its awesome Social networking engine. With JTicketing you can convert your EasySocial site to a full fledged Event Marketplace.
With the JTicketing integration EasySocial event owners can create tickets and sell them online. Site owners can charge a processing fee for all event transactions as well making a nice profit while providing an awesome service.
Plus JTicketing's integration with the activity stream means that its very easy to use activities around a ticket sale viral on the Social network. You can read the complete documentation on what all we have working under the EasySocial integration in this release here.
Events Calendar for native JTicketing events
When you have lots of events happening, browsing events via a blog or Pin view might not be the best way to find events you want. Viewing them in a Calendar view can give you a quick look at the events spread.
The new Calendar view for JTicketing events lets you do Just this. You can also filter events by category and switch the calendar to specific months and have it show you layouts based on Year, Month, Week or Day Just like Google Calendar!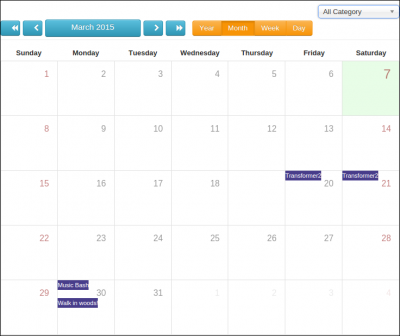 Website checkin for Event owners
If you have a 2-3 people who are doing atendee checkin, earlier it was only done from JTicketing Mobile App; now checkin can be directly, conveniently done from the App and the website as well from both frontend and backend, making it easier for those 2-3 people who are doing the checkin.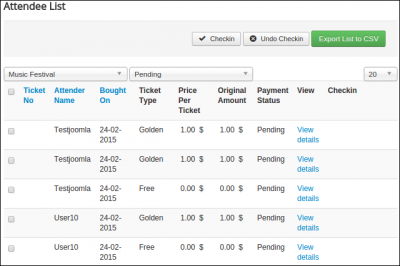 Frontend Ticket confirmation for Event Owner
All events does not necessarily have an online payment acceptance platform. Payment can be made directly to the event owner by cash or cheque. in such cases ticket confirmation should be easy and hand, that is why we have introduced frontend ticket confirmation.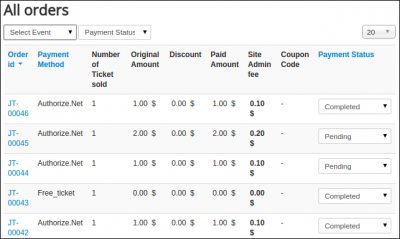 ACL Support for ticket types
Sometimes you want to give paying members of your site special benefits like promotional pricing on event tickets. With ACL support for JTicketing ticket types you can create exclusive ticket types for those members that are important for your site. Using the ACL as a link you can also choose to integrate with Subscription systems such as AkeebaSubs, PayPlans or OSTraining Simple Renew.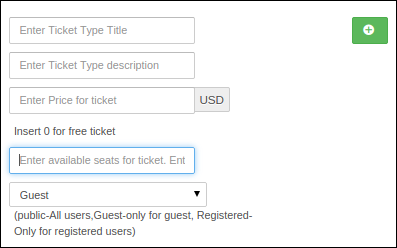 You can experience all these features on our Demos.
Buy JTicketing Now! Joomla Demo! Jomsocial Demo! EasySocial Demo!