A shiny new checkout for JTicketing that works great on mobile
Since the release of JTicketing 2.3, our UI/UX team has been at the drawing board crafting a new look for the checkout flow. A responsive and well-designed checkout is crucial to ensure you can make the most of your paid ticketing site.
In JTicketing 2.5 we are making the checkout completely responsive, and making the UI much more convenient to use. We are hoping that with this release, there will be lesser drop-offs and the checkout process is faster.
Wireframes for the proposed new UI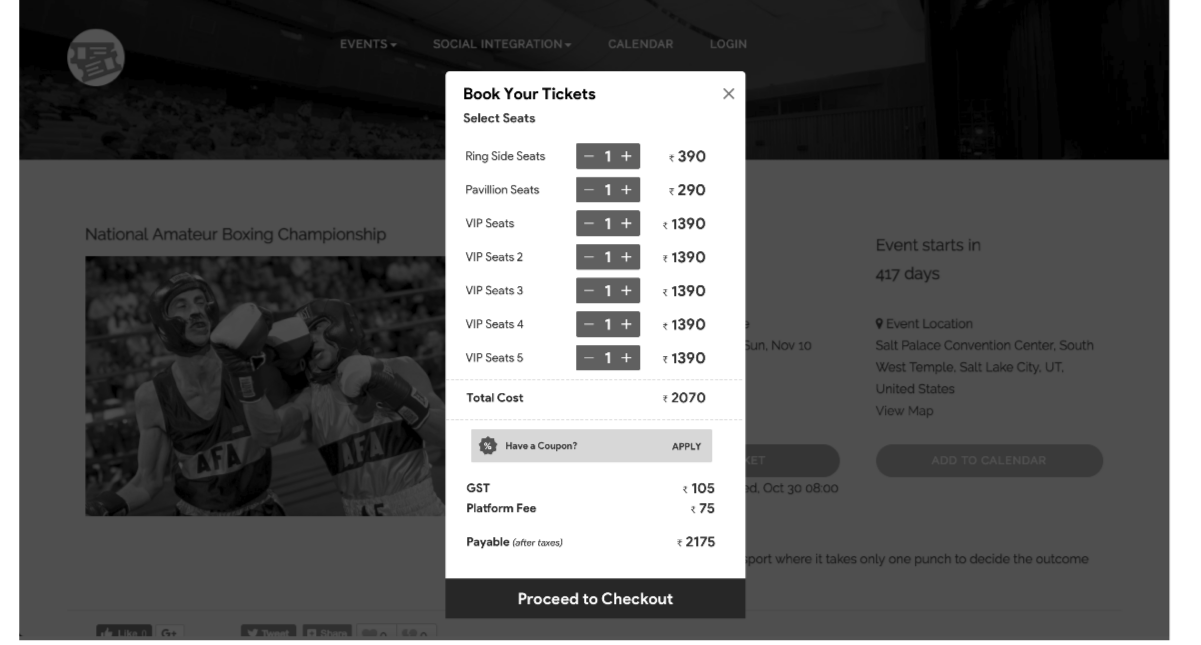 This is the "Book ticket" screen - a popup window will be displayed for selecting the seats and applying the coupon code. The total payable amount will be displayed before proceeding to the checkout. With this release, we are focussing on simplifying the ticket booking process.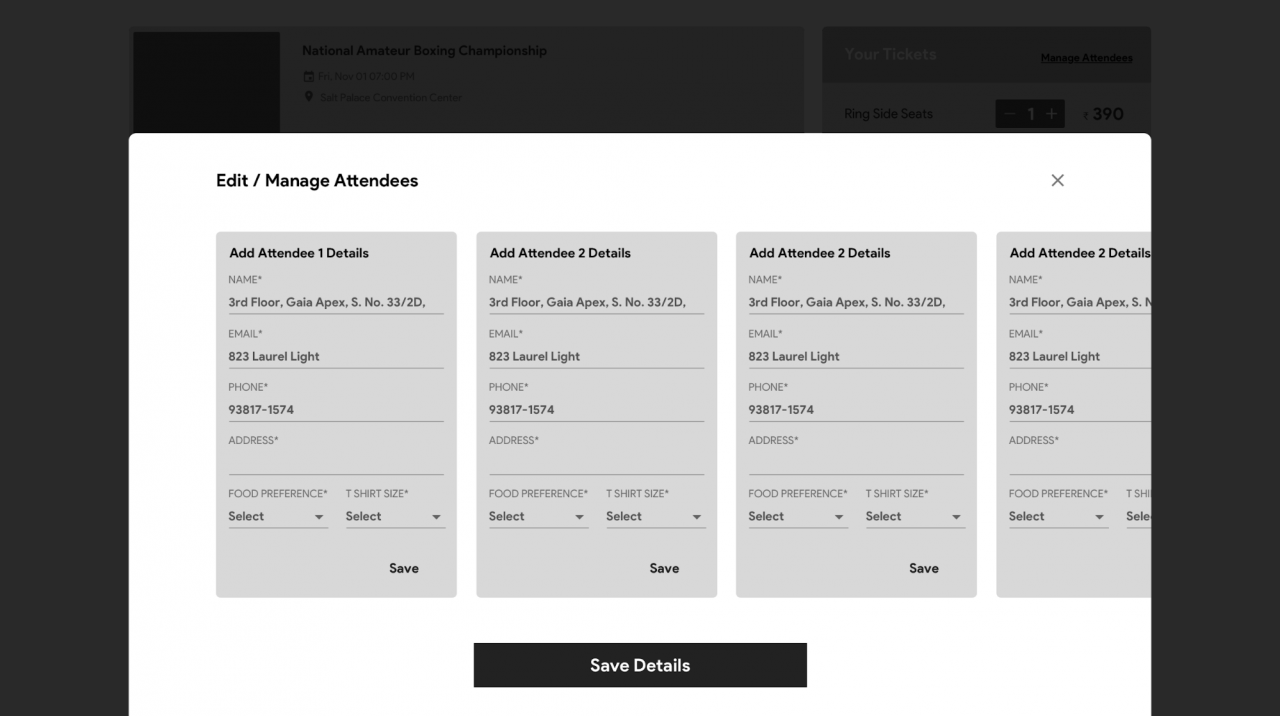 The add attendees screen is updated to allow adding attendees easily. This layout also makes using this screen more efficient on a smaller screen.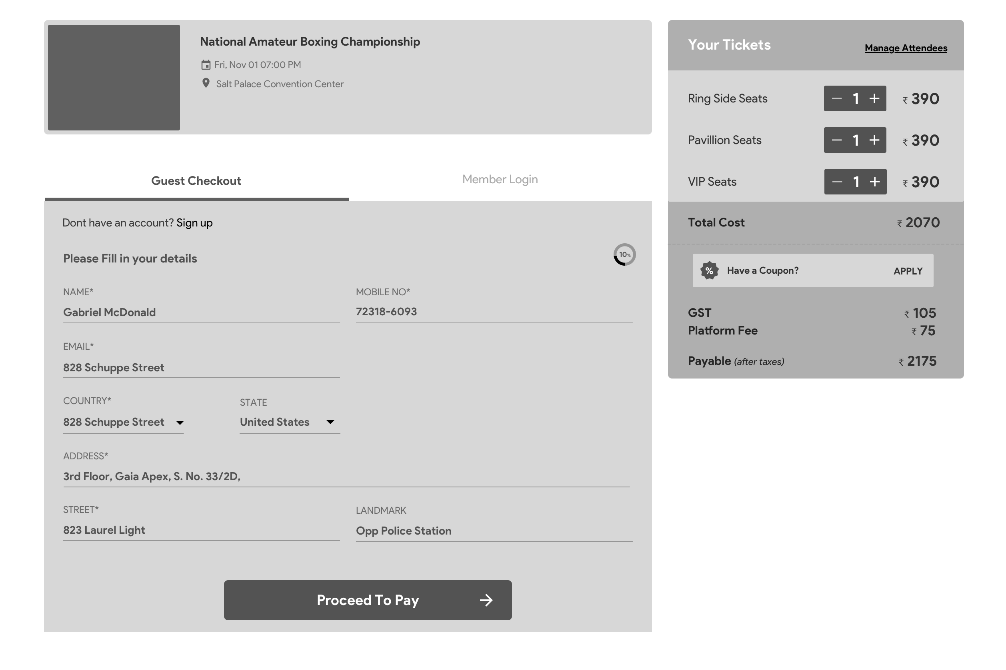 The billing information screen is also made more compact to make filling up the form more efficient. Also, a key change is that the event details, tickets and amount are now always visible during the checkout process. This ensures that users always know what they are buying and how much are they paying.
Here are the mobile screen wireframes for the checkout flow -
We are very excited to work on these new designs, and I am sure all of you too will look forward to it. Do let us know in the comments below if you have any suggestions to further improve these designs!