Hey all Joomla Day Organisors !
We are now offering a sponsored Mobile App development to get your Next Joomla Event an awesome smartphone app for IOS & Android. We have developed several event apps to date & have seen that these are a pretty cool value addition for both attendees & Sponsors.
Here is what our App can do for your Event
We can do quite a bit more as well ;) We recently Did the Official Jooomla Day India App & attendees were awestruck ;) . Last year we also did the Official App for J And Beyond 2012 . Here is a quick look at the Joomla Day India App.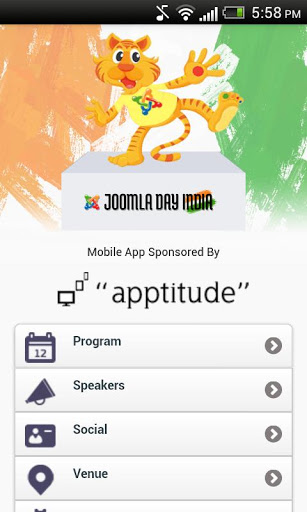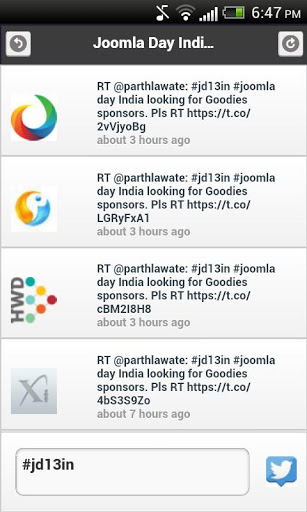 If you are planning on selling your own tickets instead of using a hosted solution, we can also give you subscriptions to our JTicketing extension that can handle your ticket bookings. We also have an app for Event Managers to make your checkins easy & send awesome welcome emails to your attendees on Checkin.
We have also improved upon Joe's awesome Give Away's extension for Joomla Days for this Joomla Day. We will be sending these changes back to Joe as well :)
So if you are intersted, drop us a line !