Earlier today Joomla 3.5 stable was released by the Joomla Production leadership team. This marks a major milestone in the Joomla 3X series. This release adds quite a few new features and solves a significant number of bugs.
PHP 7 Support, Update Notifications via Email, System Information Export, Drag & Drop Images are just some of the cool features that have been introduced in this release.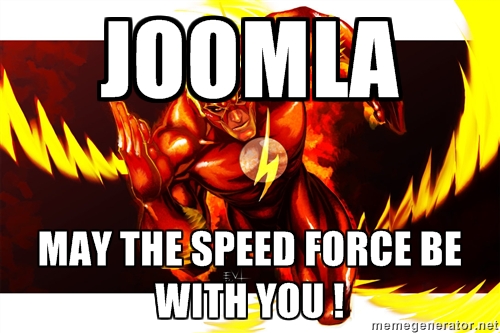 The most significant of these in my opinion is the PHP7 support. PHP 7 was released in November last year and introduced some major performance improvements. This is the biggest PHP release since PHP5.
Zend has said can expect to see up to 2x faster performance and 50% better memory consumption than PHP 5.6, allowing you to serve more concurrent users with the same hardware infrastructure.
We did some basic tests on very low powered VMs to get an idea and there does seem to be some improvement. How much we havent measured but definitely for the better !
The Update Notifications via email is also a feature i think will be very useful in ensuring users update their Joomla sites on time and reduce version fragmentation and also keep sites secure !
A BIG THANK YOU for all the volunteers who made this release happen !
When will Techjoomla extensions be Joomla 3.5 Compatible ?
Our QA process is currently on for testing all our extensions with Joomla 3.5. The initial tests dont show any major breakages so far. We will however make an official announcement in the coming weeks.
Joomla 3.5 Meme's anyone #joomla35 #meme ?
Here's an idea I had while writing this article. With Joomla 3.5, speed is the obvious theme. How about all of us create and share Joomla 3.5 meme's based on this speed theme ? From Flash to Starwars, its time we took Joomla to warp !
Create and share your meme's on our comment thread below OR tweet it with the hashtags #joomla35 #memes . We'll feature all of them in a special 'Joomla Goes Warp' collection with the world with the credit to you !