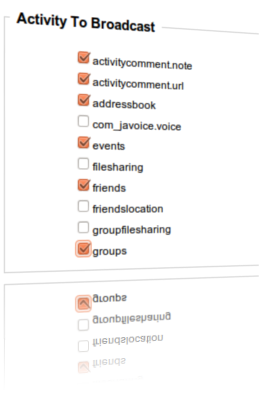 We have been getting a lot of feedback via twitter, facebook as well as the comments on this site about Broadcast for JomSocial. Thanks a lot for showing such great interest in the extension. We know you are very much excited about when it's going to be released. So here's just one more teaser about the extension before we announce the availability date?
Since our last blog about it, we have been pretty busy adding new features in & optimising the code.
Here's a sneak peek into a feature you all are going to just love & one that is sure to bring loads of traffic to your site. I am not going to spend any time explaining it. Just look at the screenshots.
Activity Stream Integration