Hey All !
Sorry to surprise you.. so soon with a Blog about SocialAds 2.5 just after the 2.0 Stable release.. While the Beta was out for testers, we weren't just sitting & waiting around for Bugs to arise..
We were already working on the next Major release of SocialAds thanks to a sponsor who agreed to chip in to get a lot of our features that were actually months ago done right away ! In fact, we plan to name the release after this client ! All I can tell you in the intro is that the changes in 2.5 are absolute dynamite.. We are packaging pure advertising power in this release to blow your mind away :) & make you even more money ;) To tease you even more, we are going to be doing a series of blog posts over the next few weeks & unravel one feature after another ! Over to Dipti for the details ..

Parth Lawate
Zones
Yes .. You heard right ! Zones :) Now SocialAds too has a full fledged Zone management, just like the biggie Ad Management systems while still keeping in place all the simplicity of SocialAds..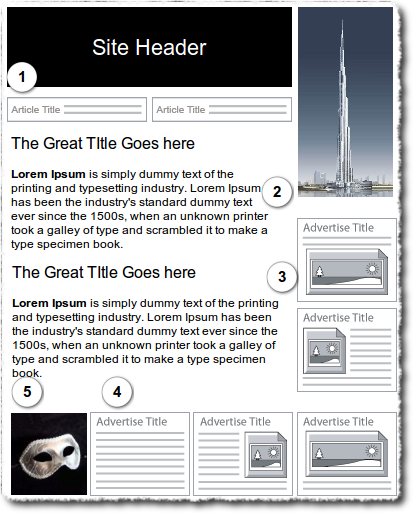 For those of you who are new the online advertising world, Zones are unique ad place holders which support various Ad Types , Specific Ad Dimensions so that you can have ads in a variety of Sizes & styles in your site. With the introduction of Zones, you can say good bye to the single "Facebook Style" ad SocialAds could offer earlier & create as many different styles & layouts as you want..
Every Zone can have its own unique set of attributes that define the ads that the Zone can support.. For instance you can have a Zone that supports only an Image Ad of the dimensions 480 X 60 called as the
"Small Banner" Zone.. while you can have another Zone that can show Text & image ads in an appropriate position.For every zone you can define its own maximum size limits for title, description and the image for the ad..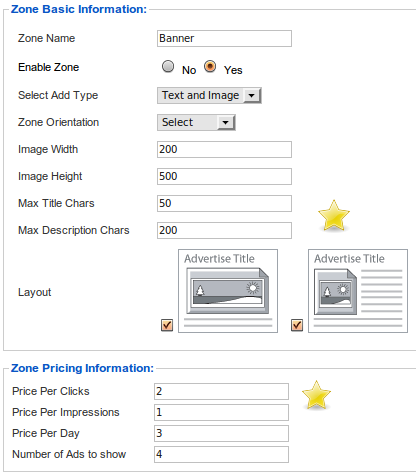 What's more ,you can also select the Layouts for the ad which will look good for that zone..
Also there is this another parameter which will soothe many of us... ;).. you can define the number of ads which can be seen in a specific zone.. that way you don't need to sit and create copies of modules to show multiple ads.
Zone Pricing
Most importantly you can charge your advertisers differently on the bases of the zones..say you want to charge the Ad seen in the zone named "Leaderboard" as 20 units per click..while another one at the bottom called footer can be charged at 5 units per click.