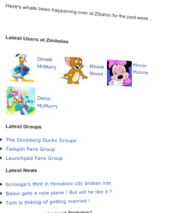 Have you seen mail alerts that networks like Facebook & Linked in send to their users periodically ?
How would you like to send your users periodic email alerts of whats happening on your site or social network ? If you would, then our new component in the Labs , JMail Alerts might be just the thing for you.
Excited ? Click on read read more !
Your users can select if they want to receive weekly, fortnightly or monthly updates. Whats more, with a scalable plugin architecture, you can plugin updates for any extension you want !
We plan to release this with support for a wide variety of most used extensions . Here is a list of what plugins you can expect in the first release.
JomSocial

a. JS Latest Groups -
b. JS Latest Photos -
c. JS Latest Videos-  
d. JS Latest Users
e. JS Pending Connections -

CB

a. CB Latest Users
b. CB Pending Connections

Other Extensions
Remository Latest Docs
Joomla Latest News
Latest SOBI Listings
Latest Virtuemart Products
Latest My Blog Blogs
Here's how a Mail alert would look :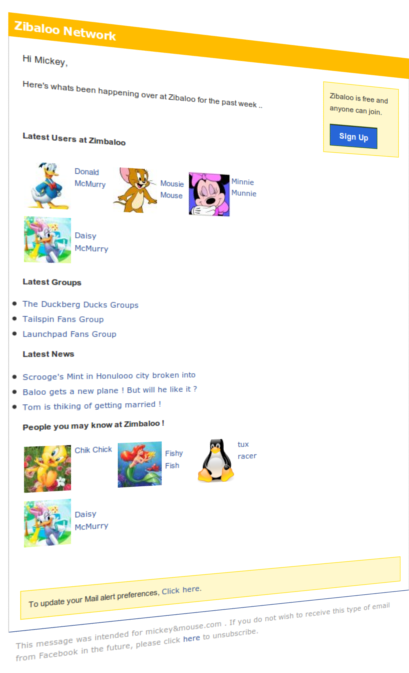 We'd love to hear your feedback about what you think about this extension !