We are super happy to let you know that SocialAds 2.9 is here with Awesome New Features + Joomla 3.X Support !

SocialAds 2.9 brings you a whole new Advertising Pricing Model which we call Advertising Wallet. With this new model, SocialAds introduces the concept of Campaigns & Budgets. You add money to your Ad Walllet, create any number of campaigns you want & set daily spending budgets for the campaigns. You can create Ads against campaigns without having to pay & checkout for every Ad.This not only streamlines the flow for your advertisors but also allows them to group their Ads in campaigns & manage their spend in a better way.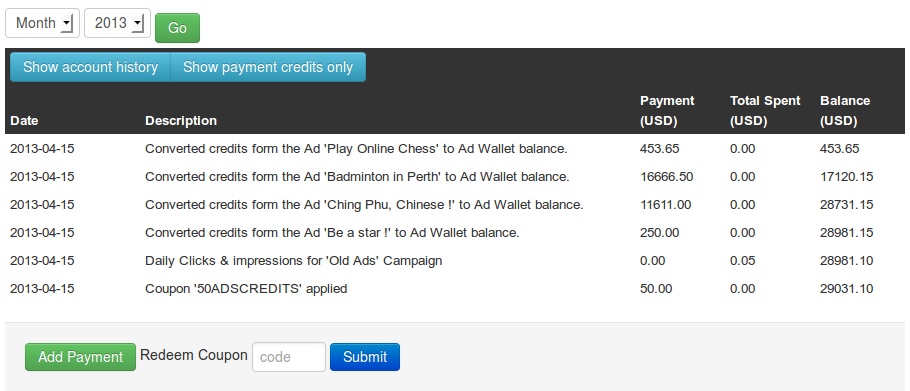 Google Ads, Facebook & LinkedIn Ads already work on this model. Note that SocialAds will continue to support both the Orignal Pay per Ad mode as well as the new Ad Wallet mode. You have the option to choose which suits you best !
If you wish to switch your payment model to the new Ad Wallet mode, we have provided a quick migration tool that will convert your user's existing ad balances to the new model on a prorata basis. The Migrator also supports a migration from Ad Wallet mode to Pay per Ad mode.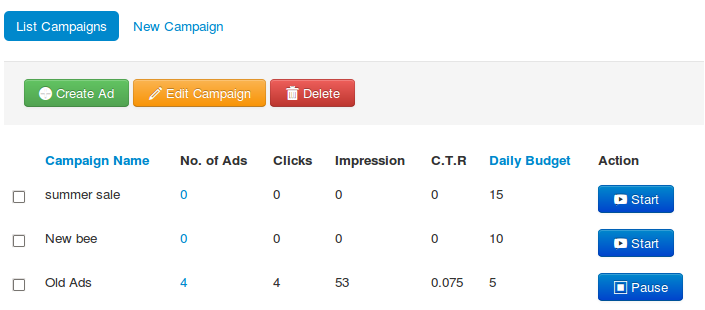 Note that from this version onwards we have dropped support for Joomla 1.5. Existing subscribers can download this release from the my Subscriptions area. Please look at our updated documentation for details on migrating to the new mode if you wish to. If you are not using one of the greatest Advertising Systems for Joomla yet, Buy it today !
Compatible with Joomla 2.5.x and 3.0.x
Change Log for SocialAds 2.9
+ Feature added
Feature #12982: Title Text for media type of Ads
Feature #15349: msg if uploaded image is not of correct dimension
Feature #15350: show payments done via coupons
Feature #16127: include Campaigns & Budgets
Feature #16128: transactions view for billing done for Ads
Feature #16129: bootstrap (not responsive) frontend Socialads views
Feature #16859: Joomla 3.0 compatible
Feature #17660: Support Added for JLike
- Bugs fixed
Bug #8800: after exporting to csv all the form submit tasks are same as export task
Bug #12465: Unicode Ads display issue ( Not related to tables)
Bug #13529: CTR to show 4 decimal places
Bug #13996: show Advertisers their own ads issue not working
Bug #14096: alert on showing pricing tab on create ad
Bug #15651: Images Keep Getting Deleted if joomla site is on Windows server
Bug #16088: "IMG NOT FOUND" seen on manage ad view
Bug #16087: unwanted input boxes seen on buy now on Ad summary pop up
Bug #16163: lang string missing for 'Advertisement'
Bug #16591: ad redirect url not sef
Bug #16854: both options of "I want to advertise" seen on create ad page
Bug #16931: only date is seen as number in graph on Manage Ad view required as yyyy/mm/dd
Bug #17037: error with Ads in email - Fatal error: Class 'JSite' not found
Bug #17072: unwanted styling text-align to #upload_area
Bug #17073: space is not allowed when geo targeting
Bug #17075: 500 db error for xipt table on create ad
- Other Changes
- Dropped support for Joomla 1.5.x