We are happy that we have yet another feature packed Shika release getting released today! Key highlights are - Support for Large Exams, Safe Exam Browser integration & a new "integrations" plugin structure that allows plugins to define course level configuration.
Ability to add a user to a Joomla user group and adding a user to an Easysocial group are core integrations that use the new feature. Another interesting feature is an option to separate buying and enrollment, so users can buy a course but start the subscription at a later date.
Read on for the complete details of the fantastic features that await you in this upgrade!
Support Large Exams
Support for large exams is actually a set of features that bring in a new UX, ability to flag and skip questions, a question navigator - all in all a whole new experience. As against smaller quizzes, Large exams bring their own UX challenges. With hundreds of questions, it becomes hard to keep track of what questions you have answered and what you haven't. The ability to skip questions and also flag them so that you can come back to them later helps you navigate larger exams better.
A Question navigator highlights gives a quick overview of the questions you have attempted, skipped and flagged and also allows you to jump to any question with a single click. This feature is extremely useful for competitive exams, Distance education and also In Lab exams where a large number of questions need to be answered.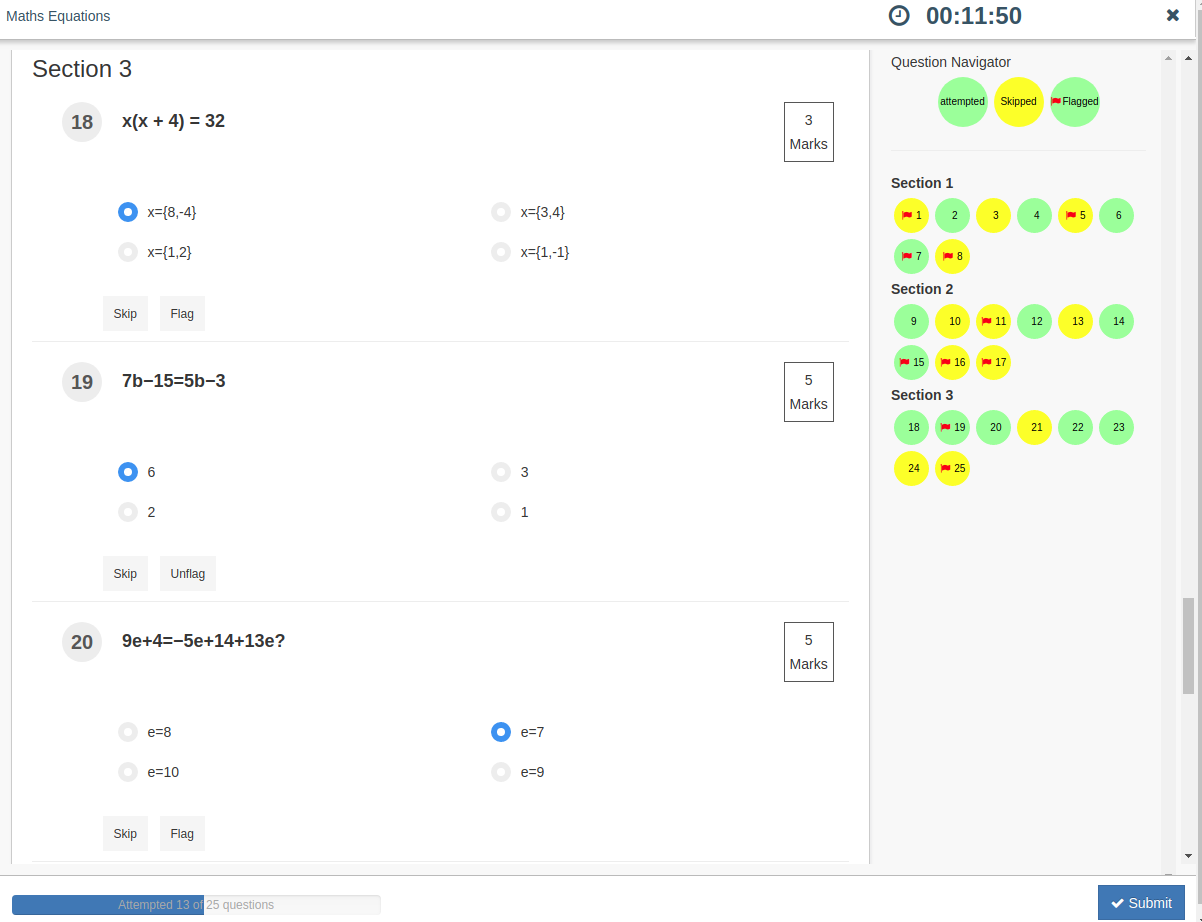 Safe Exam Browser Integration
Safe Exam Browser integration is a popular web browser environment for carrying out e-assessments safely and securely. Another powerful feature in this release, Safe Exam Browser (SEB) Integration brings the ability to conduct exams securely. SEB is a free web browser that works on Windows and Mac environments and can convert any computer temporarily into a secure workstation. With this, you can lock down the system to only access the Shika instance and any other application you expressly want to allow. The integration allows you to configure Shika courses that should be locked down for access only through a SEB environment.
This makes the system perfect for conducting secure e-assessments and exams. You can find out more about SEB at https://safeexambrowser.org
Integration Plugins for Shika Courses
This version introduced a new developer feature that allows developers to do their own integrations with Shika courses. This will allow developers to create plugins that trigger events on various course actions like enrolments and completion. These are just example use cases and many more possibilities will be possible. We have also packed a couple of real world use cases as below.
Plugins for Joomla User Group & EasySocial Group Addition on Course enrolment
Using the Integration plugin structure, we have now introduced the ability to add a user to a Joomla User group when they enrol for a course. Also the older EasySocial groups integration feature is now refactored as a plugin.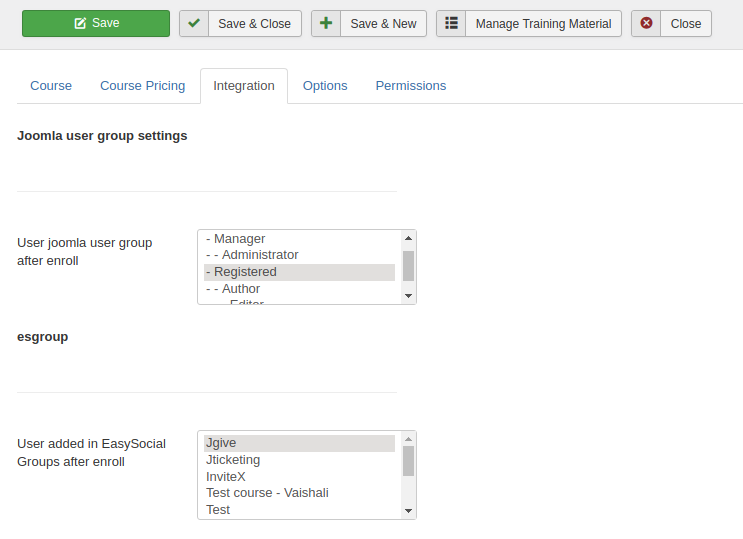 Option to unlink payments and course enrolments
In some situations you might want users to buy a course, but not start the subscription immediately. We have introduced a new configuration for this. After turning on the configuration, a user will need to click on "Enroll" after he completes the purchase to begin his subscription.
A Quick Note on the current Release cycle and what's coming
I'm not sure if you have noticed but since the Shika 1.2 release we haven't been able to follow semantic versioning at all and almost all releases have been adding some or the other feature.
As Shika's infrastructure gets stronger, releasing new features is getting easier. Also Shika 1.3 took a long time coming and with frequent releases we are now catching up ! The 1.3 series will look to terminate at around 1.3.14 after which we hope to settle into a uniform speed of releases and switch to semantic versioning.
Changelog
Features:
#128311: Ability to optionally de-link Automatic enrolment on Course payment
#139001: Display all sections in a single page config and question review
#143351: ES and Joomla group addition on after course enroll
#143352: Safe Exam Browser Integration
Bug Fixes:
#143327 Partially correct answer label for MCQ and MRQ type question on answer sheet.