It's been a while since the release of JGive 2.0. Earlier, we had published a blog regarding the roadmap of JGive 2.1. In the meanwhile, we have done some minor releases for JGive with security fixes and bug fixes.
We are happy to bring you JGive 2.1 with major UI improvements along with integrations with our multiple infrastructure extensions like TJ Reports, TJ Vendors and TJ notifications along with new reporting features. We have also completely refactored the create campaign view. This is our second major release as a part of JGive nEXT series.                             
Read on to get the complete details on what this version has in store for you. Make sure you read our release notes before you upgrade as backward compatibility breaks in this release.
Easily customise JGive emails
It is now super easy to customise all JGive emails with an intuitive backend interface powered by own horizontal extension - TJ Notifications.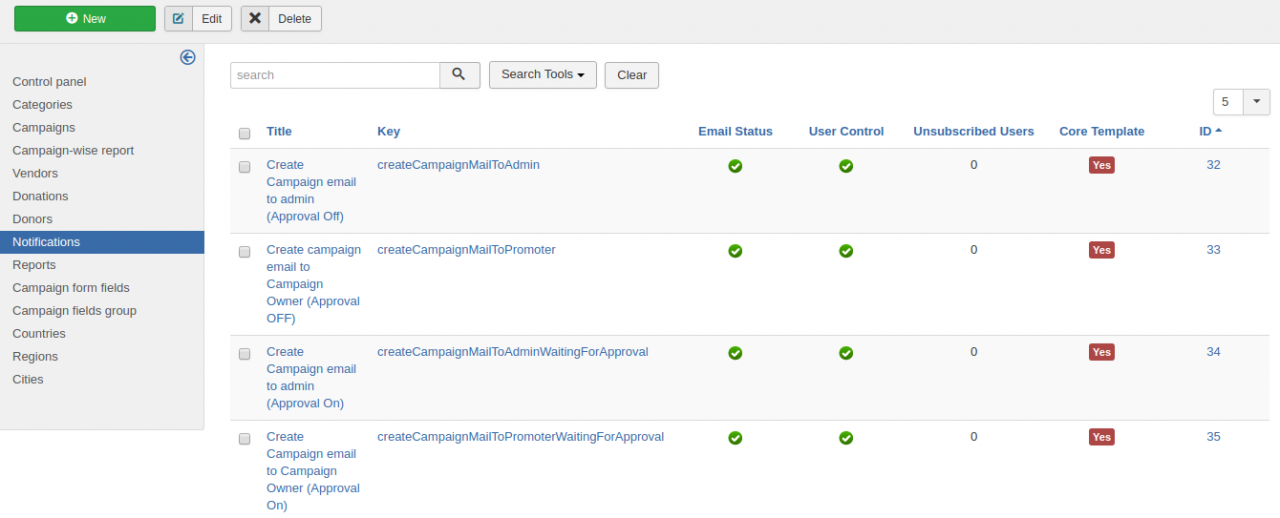 Brand new create campaign view
We have revamped the create campaign view for both front end and back end. In the earlier versions, the create campaign view had multiple tabs and each tab had to be saved in order to move on to the next tab. Also, it wasn't possible to move from the first tab directly to the last tab without going through the remaining tabs. In this version, we have done major UI improvements to the create campaign form in terms of design and user experience.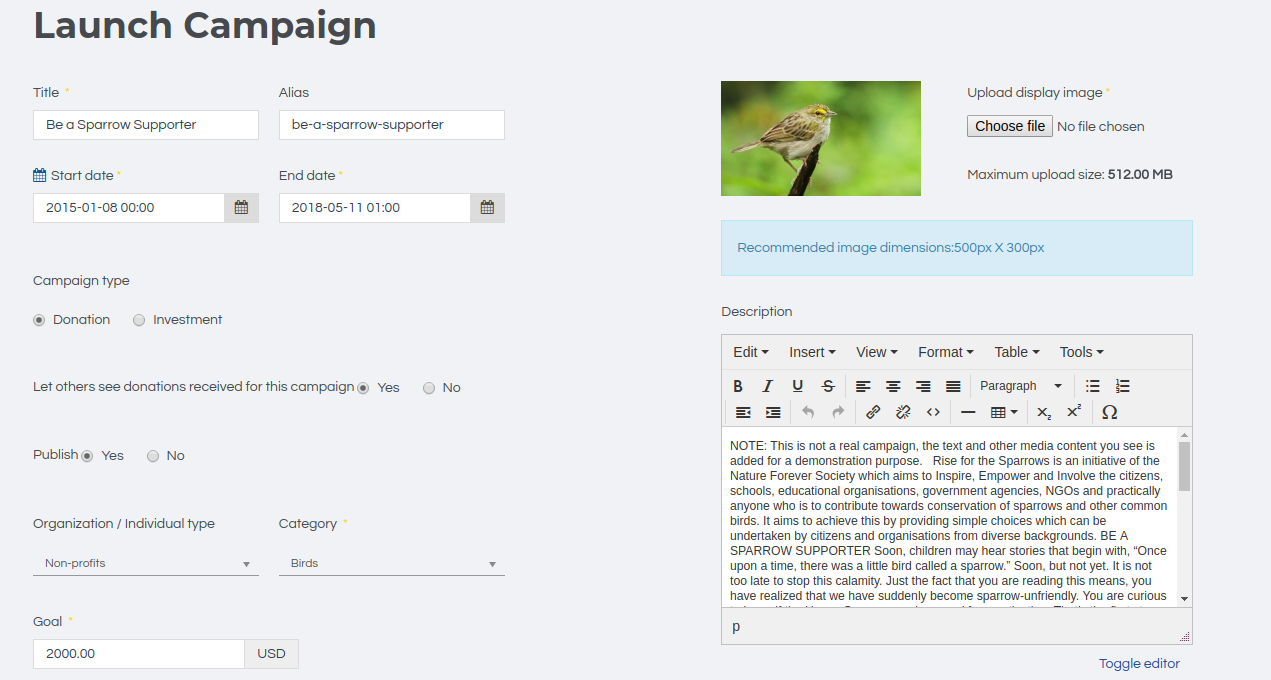 Centralised vendor and payouts management comes to JGive
Right on the heels of JTicketing, JGive is the next to bring the benefits of TJ Vendor to our subscribers. Now you can easily manage vendor creation and approval, vendor logo, vendor information along with vendor-specific fees management and vendor payout reports.

Reporting gets a reboot!
Our Horizontal extension for reporting - TJ Reports brings the power of enterprise quality reporting with report customisation and ajax CSV exports to JGive. This also opens up vendor based reporting.  With the power of this extension behind us, we have also introduced some powerful new reports and enhanced some old ones.
Campaigns Report
Campaigns Report displays the list of campaigns along with their start dates, end dates, number of donors, goal amount and donations received for the campaign.
Campaigns Promoter Report
Campaigns Promoter report is vital for campaign promoters as it provides information regarding the total number of campaigns and the total amount raised against the campaigns.
Donations Report
This report displays the donor details like first name, last name, address, phone number, the amount paid along with giveback if it is applicable with respect to the campaigns.  
Donors Report
Donors report gives information on the number of donations and total amount donated by the donors.
Standardised Semantic HTML in JGive
Similar to JTicketing 2.1, we have introduced uniform semantics in JGive 2.1. This will make it easier to use our products on the same site and also improve your SEO.
Implementation of stateful URLs for filters for Campaigns in blog view and pin view
Earlier it was not possible for the user to share the URL for the filtered campaigns. With stateful URLs, it is now possible to get search field from URL for the user, in order to share the filtered campaigns in blog view and pin view to anyone by simply copying and pasting the URL.