1 minute reading time
(227 words)
SOBI2 Leads in the Labs !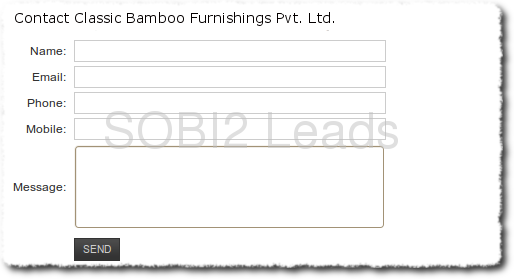 The latest addition to labs is for one extension we have been working with since we started working on Joomla.. or rather Mambo as it was called then !
This extension promises to add a much needed enhancement for one of our favorite & much used extension SOBI2 .
We have always felt SOBI needed a good contact form plugin. But when we started building one, we went all the way & created a full lead management extension !
The plugin shows a contact form below the SOBI listing. The user visiting the listing can use this form to contact the owner of the listing. Once the form is submitted a database entry is made storing all the lead information & a email is sent to the listing owner telling him that a new lead has been added against his listing.

The owner of the listing needs to have some 'Credits' to view the details of the lead. Currently we are using the 'Vodes' extension to let the owner buy credits using Paypal.  

The admin can configure number of free leads that the owner can view before he needs to buy credits. He can also configure the number of credits needed to view a listing.



This extension is on the brink of release. Check out our Pre release Brochure for more details & Screen shots of the extension.
Stay Informed
When you subscribe to the blog, we will send you an e-mail when there are new updates on the site so you wouldn't miss them.