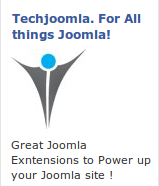 Its finally in the Labs ! With Social Ads for JomSocial, you can create Facebook like demographically targeted ads to show on Your JomSocial Site. This extension allows advertisers to create their advertisement , Target the users they want to show the advertisement to, Decide if they want to pay by impressions or per click, Pay online & get the advertisement started up right away !
This extension promises to revolutionize Social Networking in Joomla. Demographic advertising which has been in place on Facebook for some time now can be easily added to your own JomSocial based website. Though the first release will be for JomSocial, we shall be rolling out versions with CB & the soon to come Anahita Support as well !
The possibilities of this engine are amazing & future releases will come packed with even more features.
We hope the community appreciates this idea & comes forward with feedback to make the system even better. We shall be blogging about the development regularly & also open it up to select beta testers before the public release.
Read on for more information & some early previews of the system.
Step 1 : Create the Advertisement.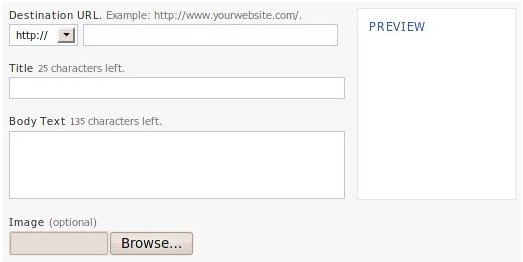 Step 2 :Decide the target audience you want to show the Add to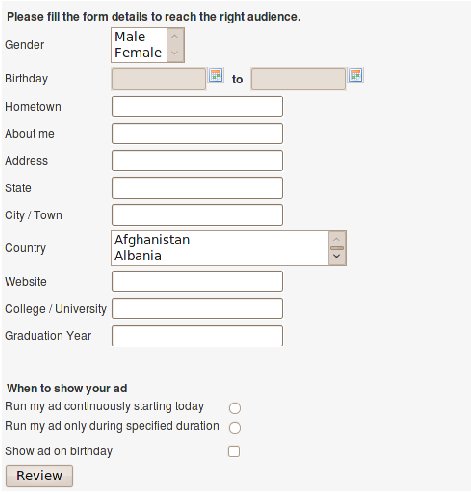 Step 3 : Preview the Add & the target Audience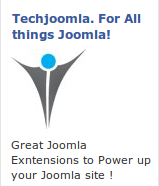 * this & the other screens are not looking pretty yet.. We'll follow up with blogs with more previews !
Step 4 : Decide whether you want the add to run from a specific date to a specific date or till purchased clicks/impressions get exhausted.
Step 5 : Decide whether to pay per click or by impressions
Step 6 : Pay via Paypal & add goes live.
What else will be coming ?
Ability to Promote your Groups, Events etc via ads !
Want more ? Tell us & we'll try to get in what we can in the first public release !!