1 minute reading time
(88 words)
The REST api is now Joomla 1.6 compatible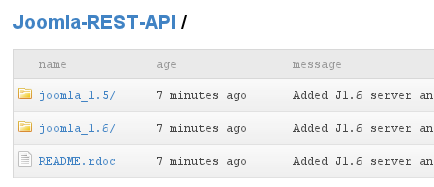 We just made an awsome commit to our REST api on github. This has introduced support for Joomla 1.6! Yes you can now use the super simple REST api on Joomla 1.6 as well!
Get hold of the REST api on github - https://github.com/techjoomla/Joomla-REST-API
I hope all of you find this release useful. I can already imagine so many mobile app developers thinking of porting their applications to Joomla 1.6! Thanks for your support guys!
As usual, we offer commercial support - http://techjoomla.com/rest-api-support.html
and community driven support - http://techjoomla.com/joomla-rest-api/
Stay Informed
When you subscribe to the blog, we will send you an e-mail when there are new updates on the site so you wouldn't miss them.