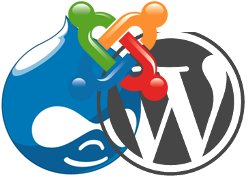 Our Own April Fools Joke for 2010
For the past one year our team here at Techjoomla has been working  on a super secret project which involved some very critical work in integrating some of the best CMS systems available today in the Open Source world.. You must have read about many articles, blogs which discuss what is better : Joomla, Wordpress or Drupal. Its always a competition between these three.
This competition is there since each system has something unique that the other lacks at in someway..We decided to get all the best features of these CMS Powerhouses together to create the most powerful CMS avaialable in the world. today.
JooPressPal
The amazing new CMS which integrates Joomla, Wordpress & Drupal to create the worlds most amazing, stable, bug free & feature rich CMS available today.
What is JooPressPal ?
JooPressPal is a complete code rewrite of all these systems to get all their best features together..
Who Can use JooPressPal ?
Anyone using Joomla, Wordpress or Drupal at this point can easily start using Joopal. They will find the interfaces very easy to understand.
Can I Migrate from Joomla, Wordpress or Drupal ?
Yes & the migration is very simple.. Just Unzip our package & follow the instructions to the letter.
Enough of the descriptions .. How can i get it ?
Its a completely free download . You can download it here :
JooPressPal ( Needs Registration to Download)
How can i Contribute ?
Contributions to Joomla, Wordpress or Drupal Projects automatically contribute to JooPressPal . You do not need to contribute in any other special way.
Is there a extension Directory ?
Not needed ! You can install any Drupal Module , Joomla Extension or Wordpress Plugin into this system. This adds great new possibilities !