Are you organizing events? Then you need to make sure that you're updated with all the news of one of the most sought after event ticketing system for Joomla. Yes, we're talking about JTicketing!
As promised we are getting you a new release and introducing some new features like automated reminders and more, to help you manage your events more efficiently.
Let's look into the details!
Give a personal touch to your emails
Now the Admin can manually select attendees from the attendee list and send personalized emails to them.

Search and Sort the Events better
Filters have been added for events module so that users will be able to search and sort events with ease based on the Category of the events, Upcoming events and past events.
Note: This feature is currently only for Native Events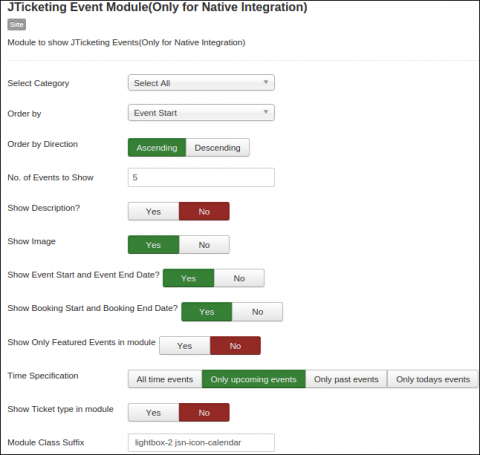 Email and SMS reminders to the Attendees
Help your attendees not forget your events by setting automated reminders to be sent before the Big Day! Multiple reminders can also be sent at regular intervals. Reminders can be sent through emails as well as SMSes. Here is a Quick snapshot.
Note: You can use Email Beautifier to give a makeover to these emails.
Cool new Responsive Email Ticket templates
Get rid of the boring old fashioned ticket emails. JTicketing has now introduced some cool new responsive email templates in which your attendees will receive tickets through emails.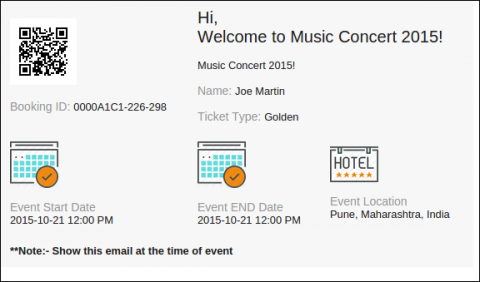 Calendar Module
You will be able to see all the scheduled events in the calendar module just by hovering over that particular date. After selecting the event you will be redirected to the event details page where you can buy tickets :)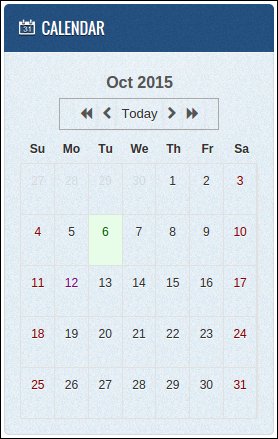 That's not all!
JTicketing introduces a bootstrap 3 frontend with this release!
Backwards compatibility for Bootstrap 2.x
JTicketing will be set to Bootstrap 3 by default after the installation. If you want to use it with conventional Bootstrap 2.x versions you will have to change the integration and follow the setup instructions given.
JTicketing 1.7 now officially supports JA-Events 2. Seamlessly integrated with this awesome new template from JoomlArt.