1 minute reading time
(100 words)
Gmail,Hotmail,Yahoo,Facebook coming as native API plugins to Invitex !
We have been hard at work at work on improving Invitex in many ways & whats most exciting for end users is the creation of Native API Plugins for Hotmail, Yahoo & Gmail. OpenInviter based curl contact imports have always been a bit pain & with major providers now stopping support for OpenInviter. So we started a couple of months back with the LinkedIn plugin..
Work is on for a Facebook plugin as well.. but recently facebook removed the ability to send Messages via API due to major usage abuse. Currently work is on to fund a way around this.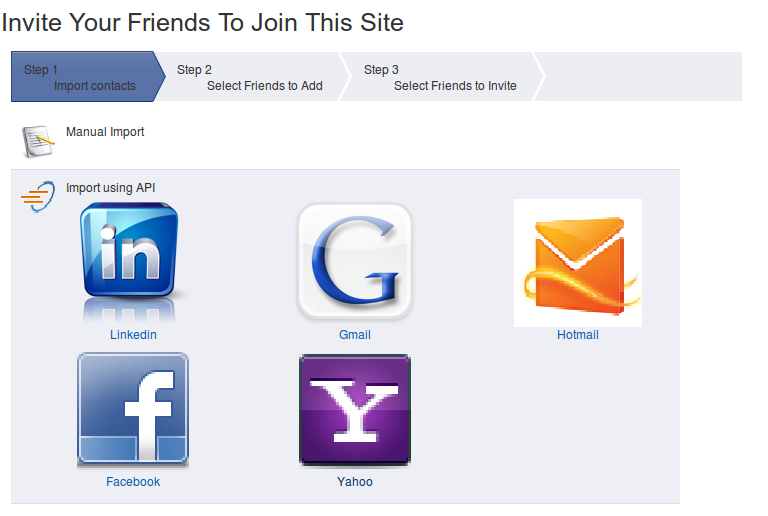 Stay Informed
When you subscribe to the blog, we will send you an e-mail when there are new updates on the site so you wouldn't miss them.