Joomla is one of the most powerful CMS on earth. As uncle Ben said 'With great powers, comes great responsibility'. Despite Joomla's power, its has one big drawback: building beautiful pages is cumbersome and complicated process.
A good looking page contains : components, modules and your modules should be rightly assigned to menu, etc.. As your site grows, it seems impossible to maintain and improve. If you want to change your template, it requires more amount of work because each template has different module positions and naming conventions.
Thanks to our friends at ThemeXpert for building Quix, a revolutionary page builder for Joomla. Page building in Joomla has never been easier before. Quix comes with advanced drag and drop layout builder, responsive controls, powerful collection system and much more.
Let's take a look how Quix can speed up your page building experience.
Drag & Drop layout builder
With Quix advanced drag and drop layout building system, you can create simple to complex layout in minutes. It's a very simple and easy to use. Every row comes with few pre-defined column structures but you can add columns on the fly and resize it instantly. There is nothing you can't built with Quix.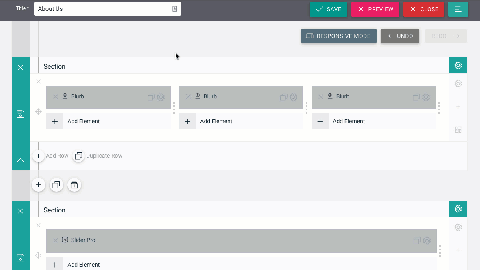 Control the responsiveness of your page
Nowadays everything has to be responsive first and Quix is no different . ThemeXpert build the responsive controls from the ground up to help you build responsive website faster.
Enable responsive mode of Quix and resize your layout, rearrange it for specific screens size you want. You can disable any element, row or section for any screen size you want.
By disabling anything in responsive mode, Quix will not render that element when you browse the site from the design with the screen size. It will boost your mobile page load speed drastically.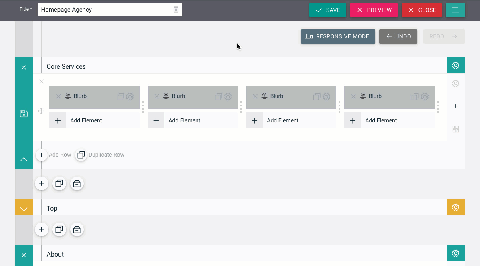 Manage Joomla Module from the Layout Builder
Now you can add any Joomla module to your layout and you don't have to remember which module is published on which page. With Quix Joomla Module element you can place any module inside your layout.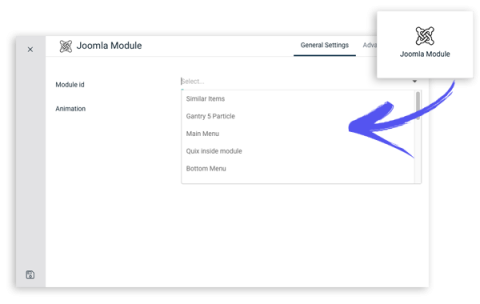 Quix runs everywhere
This is the most promising feature I've found in Quix. Other page builders will load inside component or replace your editor window. Quix is completely different.
You can access Quix through its component interface and at the same time from Joomla articles, module or any component. Quix will not take over you editor window instead it loads in modal and inject a shortcode inside your article. This way you will not lose your article, isn't it great?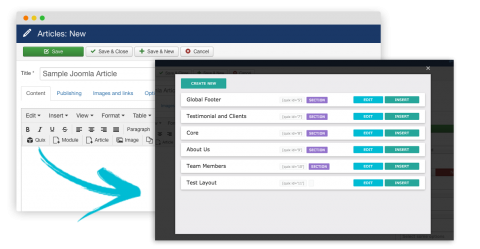 That's not all! Quix is powepacked with plenty more awesome features.
What's in it for Techjoomla Subscribers?
We're looking forward to integrate Quix with our extensions. Stay tuned for more updates! ;)
Get it now at a Discount!
ThemeXpert is giving 20% exclusive discount on all their products and memberships to Techjoomla Subscribers. Hurry!!
Use Code: TXTECH
Expires on: 29th April 2016