Christmas is just a stone's throw away. Techjoomla is all lit up with fancy lights, christmas bells and an amazing Christmas Tree right at the entrance. We all are excited, giving away gifts and having fun. On this wonderful occasion we're getting you some amazing deals.
FLAT 25% OFF on all our extensions!
Use Code: XMASNWYR25
EFFECTIVE 30-35% OFF on all our Bundles!
Use Code: XMASNWYR25BUN
Offer expires on 3rd Jan 2016
Merry Christmas and a Very Happy New Year to you all! :)
Note: Offer not Valid on Shika Early Adopter as it is already 42% Discounted!
Grab your Favorite Extension Now! Save Huge on Bundles Now!
Some Awesome Discounts from our partners!

Get 25% OFF on all Customized Apps!
Coupon Code: XMASNWYR25
Expires on 1st Jan 2016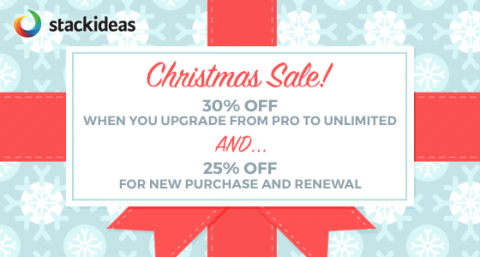 Coupon code: XMAS2015
25% discount: New Purchases & Renewals
30%
discount: Upgrades (Professional plan to Unlimited plan)
Valid till:
27 Dec 2015
This offer is only limited to single products and it does not apply to our bundle products.

Use a coupon code: JP25Christmas
Get 25% OFF. Valid till January 4th.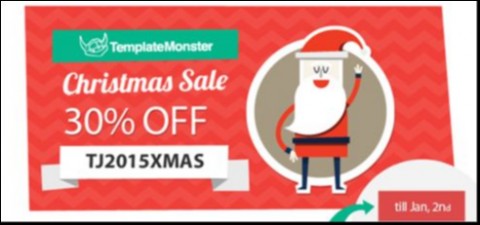 TemplateMonsteroffers 30% discount on ALL Joomla templates.
Valid: Valid from Dec 22nd, 2015 to Jan 2nd, 2016
Coupon: TJ2015XMAS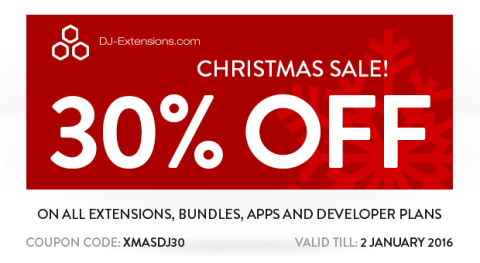 30% OFF ALL PRODUCTS
Choose any single extension subscriptions, developer plans, apps or bundles.
Just use XMASDJ30 discount code during checkout.
The Sale ends January 02 2016 (CET time)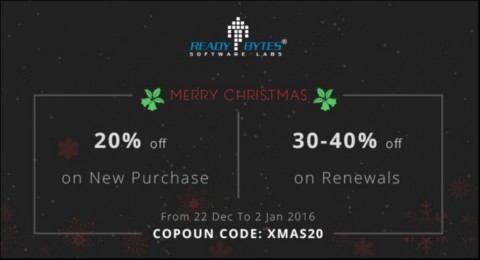 Coupon Code: XMAS20
Valid Dates: From 22 Dec until 2 Jan 2016
Discount Percentage: 20% to new purchase and 30-40% on renewals.

Coupon Code: HAPPYNEWYEAR2016NNT
Valid Dates: 23 Dec to 5 Jan
Discount Percentage / Fixed Value: 30% Off on all subscription plans

Coupon Code: RND2016NEWYEAAAR
Valid Dates: 23 Dec to 5 Jan
Discount Percentage / Fixed Value: 30% Off on all subscription plans