What Features Makes Joomla a Better CMS out of the box?
Lets take a look at the features that make Joomla a better CMS out of the box. here we are mainly going to cover features which are important to Joomla as a Content Management System. There are quite a few other features that Joomla has besides this, but thats another blog!
Out of the box responsiveness
Joomla 3 showed the way to the world by implementing Bootstrap in the core making Joomla ready for modern UI/UX standards and brought Mobile responsiveness and compatibility in both the frontend and backend. So now whether you an end user or a website manager you can easily access and manage your site using your mobile devices!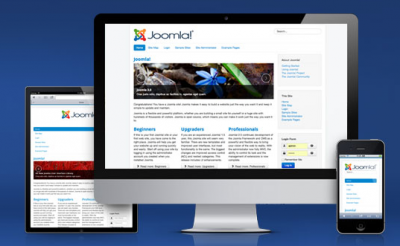 Nested categorization
When you are managing content, organisation is a key requirement. Being able to create categories with nesting and no limits on depth is a great plus in helping manage large websites.
Tagging
When structured organisation with categorisation is not enough, its time to look at a flat organisation structure which is best served by tagging. What's more, tagging in Joomla also supports nesting, so limits are just not there!
Frontend Editing
Editing content should be easy and fast. You are reading through your site's content and see a change you need to make. No need to login to the administrative section any more for simple edits of content and modules. Simply click and edit from the frontend.
Content Versioning
Whether its only you managing or have a team helping you, content versioning helps you in a big way. See your old versions, rollback and write without fear of losing any data.
Multilingual out of the box
With a global audience today for most businesses, you need to ensure that your website or web application can speak the language of your audience. With a strong core structure for Multilingual websites, Joomla is possibly the only CMS out there that offers you this ability out of the box.
Easy one click Updates
Gone are the days when you needed to visit the Joomla website or extension websites to check for and download and install updates. With the strong updation framework in Joomla now, the core as well as extensions can be updated with a single click!
Out of the box SEO tools
Be it the inbuilt redirection tool, Beautiful SEF urls, extension meta data management or value adds like microdata support, Joomla has evolved in a big way to give better out of the box SEO than ever before.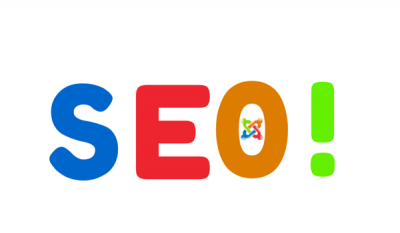 Extensive ACL for all your access control needs
Managing large content portals or even intranets means that you need extensive control on who can see what and who can edit or manage what. The Joomla ACL is extremely powerful and can be tweaked via configuration to suit any needs you might have.
Media Management
Managing your media, uploading, organising etc can be done easily with the inbuilt Media Manager. No need to use FTP for such simple tasks!
Better Security
2 factor authentication, Stronger password encryption and PHP version requirements which prevents problems caused by vulnerabilities that can be triggered through older PHP versions.

Search better, Search Smarter
Joomla's smart search features make it much easier to find content on your site. Auto Suggest for search, smart indexing, advanced search and more makes Joomla search the best in class.
Quick and Easy Contact forms
Every website big or small needs to have contact forms to let your users get in touch with you. Joomla provides an inbuilt contact manager that lets you quickly create contact pages and forms.
Do more 8500+ Extensions easily accessible via the Install from Web Feature
If you can't find it in the core, there will always be an extension for it. With a strong community of 3rd Party developers committed to the Joomla cause, you can rest assured that you will get an extension to suit your needs if the feature is not in the core. Browse the extension directory directly or via the in built Extension browser in Joomla to discover its limitless capabilities!
This blog was more about Joomla as a CMS. But Joomla is built to do more than just power websites and portals. Its a great platform to build scalable web applications as well as cloud apps. We will cover these awesome powers of Joomla in a separate blog.
As we like to say Joomla is built to fulfil your dreams. So never stop dreaming and make it happen with Joomla!
Thanks to Patrick for his post on LinkedIn for sparking this! What do you think of Joomla's CMS specific features today? Do comment and let us know if this article can be improved in any way!