Its our pleasure to announce that JReviews has introduced an integration for Quick2Cart ! This is the second 3PD integration for Quick2Cart after Seblod which shows the growing popularity of Quick2Cart in the CCK communities in Joomla as the preferred Ecommerce integration !! We have worked in close collaboration with the JReviews team to make this happen. Ecommerce a long sought requirement for jReviews and Quick2Cart now fulfils it.
JReviews is one of the most trusted and powerful application for building media rich review sites, business directories, service directories, product catalogs, classifieds and any other application that you can practically imagine. You find find out more about JReviews here. To know more about this integration, visit the JReviews Quick2Cart add on page on the JReviews website.
Buy Quick2Cart Buy JReviews Demo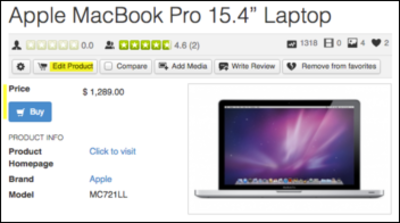 The JReviews Quick2Cart Addon is priced at 10$ and available on their website. If you are subscribed to your Newsletter, you will receive a special Discount on JReviews !
Please note that this integration is not Developed by Techjoomla. In addition to Quick2Cart and JReviews, you need to additionally have the JReviews Quick2Cart Addon which you can purchase from JReviews. For any support requests regarding this you can contact JReviews.