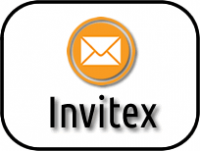 Taking Invitations to a whole new level with Invitex v2.8
The wait is over.. Invitex v2.8 is ready and released with interesting lot of new features you have been waiting for!
Quick glimpse of Features:
Better Bootstrap utilization and AWESOME NEW UI
This version brings an awesome bootstrap styling & a new layout to give your site viral invitation tool an irresistible new look ! The old layout is revamped plus we have added a nice new one as well !
Let your Guests send Invitations with Captcha protection
Any visitor/guest user on the site can now invite their friends on the site. All they have to do is enter their name and email and use Invitex.
Social Network Batching
Making requests to different Social Networks in batches so that the users have a seamless experience while inviting their friends.
The limitations that many Social Networks on the number of Messages or notifications we can send using their OAuth APIs. is handled in this batching process. Which means that a user can invite all the LinkedIn and Twitter friends in one go. However, the application will send these messges to respective network in batches so that your app does'nt hit its limits !
Display Selected contacts in a separate tab, in the Invitation Flow
If you are popular, you will probably have thousands of contacts in your gmail or facebook. With so many contacts, it becomes hard to remember which ones you selected to Invite to the site. This feature will show the selected contacts in a separate tab making it much better from a usability perspective.
Ability to redirect to Invitation on Login with the ability to Skip
Remind your users to send out a few invitations after each login. This feature will allow you to redirect users to the Invitations page immediately after login & ask them to send Invitations. They can skip this ofcourse. Settings will also allow you to let this happen every time or Randomly.
User Information Plugin for Rich Personalised Landing pages
Introducing a new content plugin to make the custom landing pages for Invitex using a Joomla Article & any custom content much more rich and awesome.
There's much more to this release so read on to see what else we have in this awesome release . Plus there is an awesome discount too !
Support Virtuemart as the Registration provider
For those of you using Virtuemart, now Invitex will be able to track registrations via Virtuemart as well !
Rewards for Invitations Sent
Now give out rewards to your users for just sending invites and spread your world
Awesome Intelligent Notifications - With Both Standard Email as well as Jomsocial Notifications Support
Notify your users via email, when a Friend joins the site or when an Invitation is accepted. You have the option to use direct email notifications for this or use JS Notifications if you have JomSocial.
Activity Stream Integrations for CB, JomWall & JomSocial & Social Push to Broadcast
Activity stream integrations for Community Builder, JomSocial & JomWall to display all your invitation activities like, "Parth just invited 50 friends to Techjoomla using the Invite friends tool & Earned 100 points !" We are doing.
Plus with a Broadcast plugin, the same note can be shouted out to Facebook, Twitter & LinkedIn as well if you have broadcast & the user has connected his accounts !
---
Awesome Discount on an Awesome release !
Early buyers get a discount of 10% after using the coupon code INVITEX10
---
More Screenshots