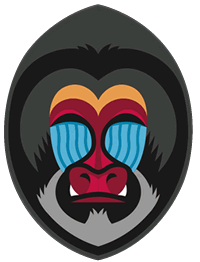 Mandrill is a scalable and affordable email infrastructure servic from MailChimp. In just a few easy steps, you can setup Mandrill to handle all the outgoing emails from your Joomla sites. If you are finding that your emails are landing up in Spam boxes of users,this is one way to quickly & painlessly avoid that.
Mandrill can be setup with Joomla either by installing & configuring a few plugins that are available for this or by Simply setting up Mandrill's SMTP details in your Joomla configuration. If you are using Email Beautifier for Joomla to beautify your emails, i would suggest using the SMTP route. If you are using any plugins, Email Beautifier might not work well.
We ourselves use Mandrill & Email Beautifier together in this way at Techjoomla.
A. Sign up for Mandrill
Head over to http://mandrill.com/ & sign up for a new Account. Mandrill is free to use upto 12000 emails per month. If you are a paying MailChimp user, then you can get many more free emails per month. See the delails here.
B. Login & Get your SMTP & API Credentials
Once you login to Mandrill, head over the the SMTP & API settings page for your account by navigating to Settings > SMTP & API Credentials. The SMTP password is any active API key for your account, and not the password used to log in to Mandrill. This will give you all the details you need to setup Mandrill with Joomla. Note that you might have to generate a API key on this page if there isnt one already.
C. Configure Joomla SMTP for Mandrill
Login to your Joomla Admin area as a Super Admin. Go to Global Configuration -> Server & go to Mail Settings under that. Setup the email settings as below :
Mailer : SMTP
From Email : The from address the emails should be sent using
From Name : From Name for outgoing emails
SMTP Authentication : Set this to Yes.
SMTP Port : 587
SMTP Username : Same as Your Mandril login email or username
SMTP Password : The API key you generate
SMTP Host : smtp.mandrillapp.com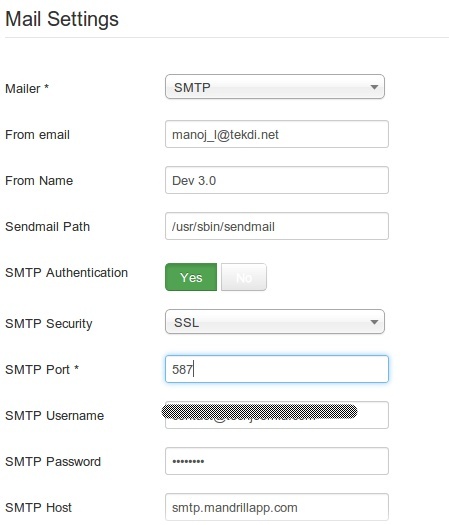 Thats it ! Once you are done, all your outgoing site emails should be now routed via Mandrill. If you use this method, Email Beautifier will also work. Note that the same method also applies if you want to send you J!MailAlerts email digests via Mandrill. This can better help you track clicks & opens in that case too !