1 minute reading time
(141 words)
Drag & Drop Ordering in Joomla 3.0 - Discovering Joomla 3.0 Series
Continuing with our Joomla 3.0 Discovery series, this blog is targeted at End users. Joomla 3.0 has brought some awesome improvements in usability & you are sure to discover something new every time you open up the Admin panel.
While working on the Joomla Day India site today, i had one such moment & thought i'd quickly share it :) . Some of you might already know this already. So for those of you dont...
Drag to Order in Joomla 3.0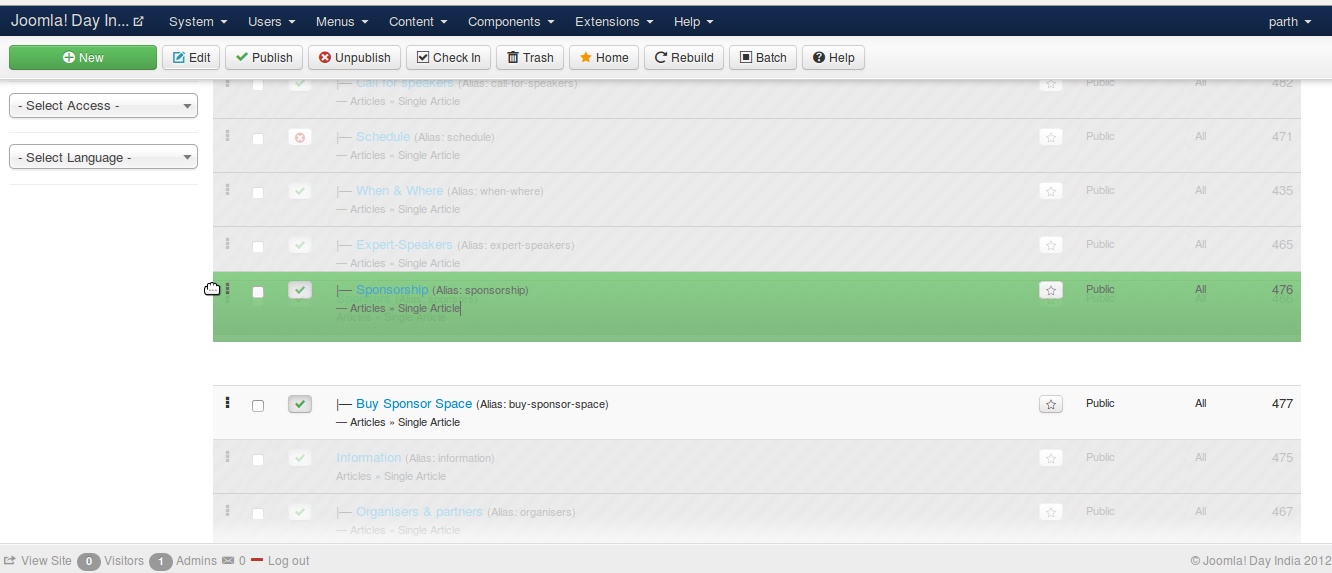 In all views supporting ordering, Joomla 3.0 introduces Drag to Order. Look for 3 vertical dots in your Joomla 3.0 list views. To activate Drag to order, you need to "Order by ordering" by clicking on the "Order" column heading. & then you can start dragging items as you need them.
Nifty isnt it ? Kudos to the UI, UX teams !
Stay Informed
When you subscribe to the blog, we will send you an e-mail when there are new updates on the site so you wouldn't miss them.