Its our pleasure to announce that Broadcast now comes with Facebook pages and groups integration !
With just a one time set up, users need to configure their owned facebook pages and joined groups and thats all... Broadcast will update their status from the site to facebook pages and groups and vice versa.
Read on to know more about this release & full changelog.
Get it quickly!! To grab the power of social networks like Facebook,Twitter, Linkedin. Also supports RSS feeds, to get updates from RSS Feeds to your site.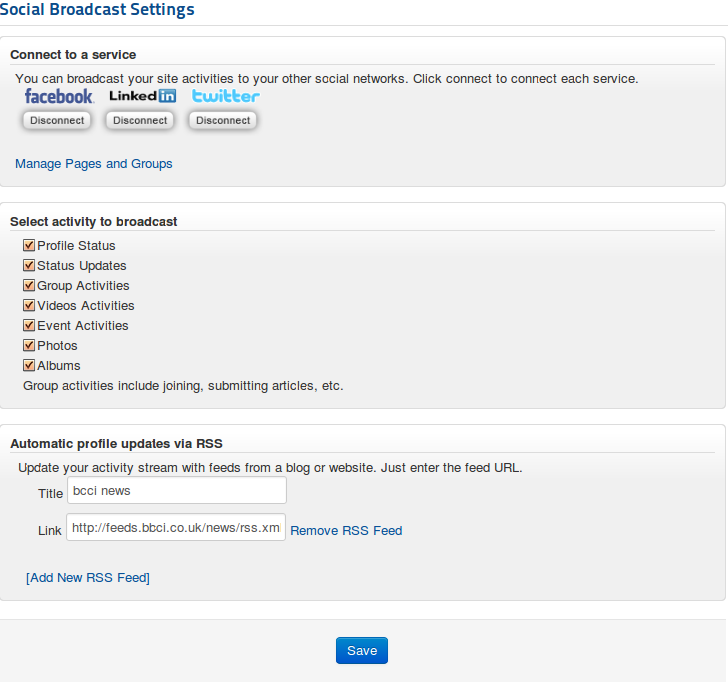 Broadcast Settings for Pages And Groups:-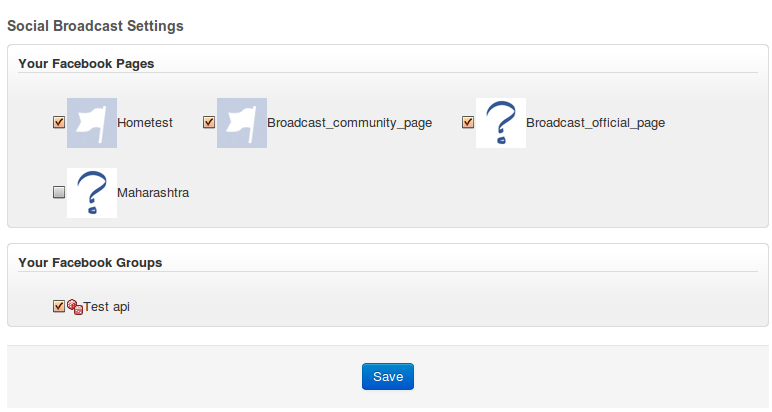 Here is the Changelog:
New Features

    #13401     Add Bootstrap for frontend config view.    
    #13400     Added params to enable facebook groups and pages in facebook plugin    
    #13399     post updates from facebook groups and pages to site   
    #13398     post updates from site to facebook groups and pages
Bugs that resolved

    #12145     The image link to rss.png is not correct    
    #13403     changes in twitter api     
    #13402     changes in linkedin api for setstatus    
    #13397     Add facebook page and groups settings in frontend config view