The Zones Feature in SocialAds is extremely powerful & can be flexibly used in a variety of use case scenarios. We get a lot of cases where users ask us how to setup SocialAds to let Advertisers targets Ads on specific Pages.
You can easily Achieve this using Zones & SocialAds modules.
Case : You want to let Advertisers show Ads on the News Page of your Website & you have a menu pointing to that. You have a separate Business Listings page on your site & need Ads to be separately shown there..
To do this, first setup 2 Zones (as per the example shown below) .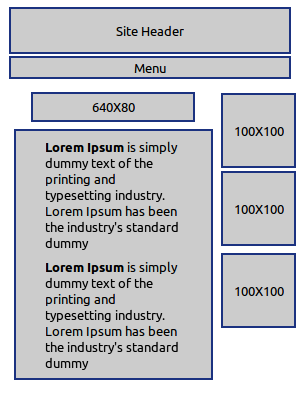 1. News - 640X80 Banner  - Of the type Media Ads
2. News - 100X100 Banner - Of the type Media Ads
You can of-course do any combinations of Ad types that you need.
Next Setup 2 new SocialAds modules & configure them to show the specific Zone & publish them in the respective Positions. Also set the modules to be only shown on the News Menu ( Or any other menus that you want) 
Thats it ! You are done..
You can similarly setup Zones for the Business listings page.
Once you are done, you will have Zones as shown below offered to your advertisers.
News - 640X80 Banner
News - 100X100 Banner
Business Listings - 100 X 100 Right Banner
Business Listings - 480 X 60 Banner